Erdogan to attend events dedicated to 100th anniversary of Baku's liberation - envoy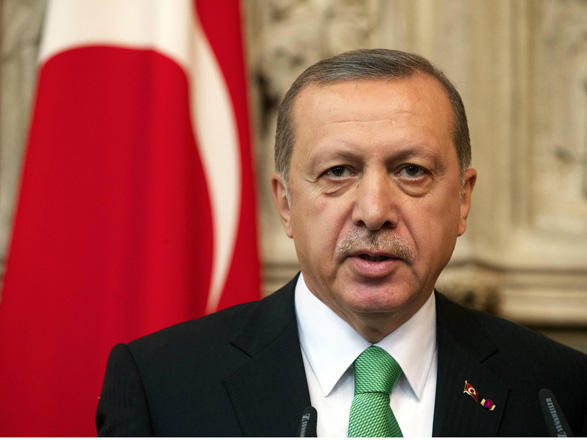 By Trend
On September 15, the 100th anniversary of the liberation of Baku from occupation, grandiose events will take place in the capital of Azerbaijan with the participation of Turkish President Recep Tayyip Erdogan as well, Turkish Ambassador to Azerbaijan Erkan Ozoral said.
He was speaking Sept. 13 at a conference titled "100th anniversary of the liberation of Baku from the Armenian-Bolshevik occupation".
Thus, Azerbaijan and Turkey jointly celebrate this anniversary, he noted.
The ambassador added that the main goal of the celebrations on the occasion of the 100th anniversary for both Turkey and Azerbaijan is to explain this event to the people, especially to tell the future generation the cause of the Azerbaijani-Turkish brotherhood, as well as the events of the Turkic history.
The diplomat reminded that this year marks the 100th anniversary of the declaration of independence of the Azerbaijan Democratic Republic.
"Of course, there is also Turkey's merit in this - the liberation of Baku from occupation as a result of the operation conducted by the Islamic Army of the Caucasus in the Azerbaijani lands on September 15, 1918," the ambassador said. "This takes a very important place in our fraternal relations. Despite that this important event occurred 100 years ago, it paved the way for Azerbaijan's current independence. This support is a source of pride for Turkey. We were preparing for the celebration of this glorious date for a long time. Since the beginning of this year, Turkey's Embassy in Azerbaijan has held a number of events on the occasion of the 100th anniversary of the Islamic Army of the Caucasus."
---
Follow us on Twitter @AzerNewsAz