10 September 2018 17:20 (UTC+04:00)
2 034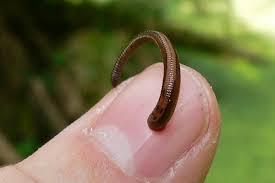 By Naila Huseynli
Azerbaijan, for the first time is negotiating to sell leeches grown in artificial conditions both inside and outside the country.
Head of the Institute of Zoology of ANAS, Elman Yusifov said that one of the local companies is interested in leeches produced by Institute of Zoology.
Based on the agreement it is planned to grow and sell these leeches to the company, which will place them on the market.
Yusifov mentioned that for the first time in Azerbaijan, the leeches have been artificially multiplied by the Institute of Zoology. More than 2,000 leeches were bred and given to Mingachevir Practice Support Point.
The director of the institute said that the leeches had very high growth capacity. Thus, one leech gives one or two cocoon, and 12-13 leeches come out from each cocoons.
"By the end of a year, the number of 1,000 leeches reaches about 15,000, by second year 350,000, and at the end of third year to 5 million. The price of leechs in Azerbaijan ranges from 0.50 ($0.29) to 2 manats ($1.17). A leech is sold abroad for about 8 euros."
According to Yusifov, the leeches are increasingly exhausted, and the artificial reproduction of the leeches eliminates the need for their hunting. Expanding the experience of artificial reproduction of leeches increases the country's income source.
"Foreign countries are enthusiastically purchasing Azerbaijani leeches. At present, all leeches sold in the republic and exported abroad are collected from nature. Businessmen sell more to Russia, Turkey and European countries. It is possible to sell much more leeches by multiplying them artificially. But it is not right to hunt it from nature and sell."
Leeches are bloodsucking worms that have been used in medicine. This method is applicable to the time of Hippocrates and one of treatment methods in modern medicine.
Leeches were thought to be able to cure numerous medical conditions including headaches, brain congestion, obesity, haemorrhoids, eye disorders and mental illness, and were used right up until the 1960's. However too much use of leeches may lead to the depletion of it in nature as a leech is a living.
---
Follow us on Twitter @AzerNewsAz