Voting in presidential election starts in Azerbaijan [PHOTO]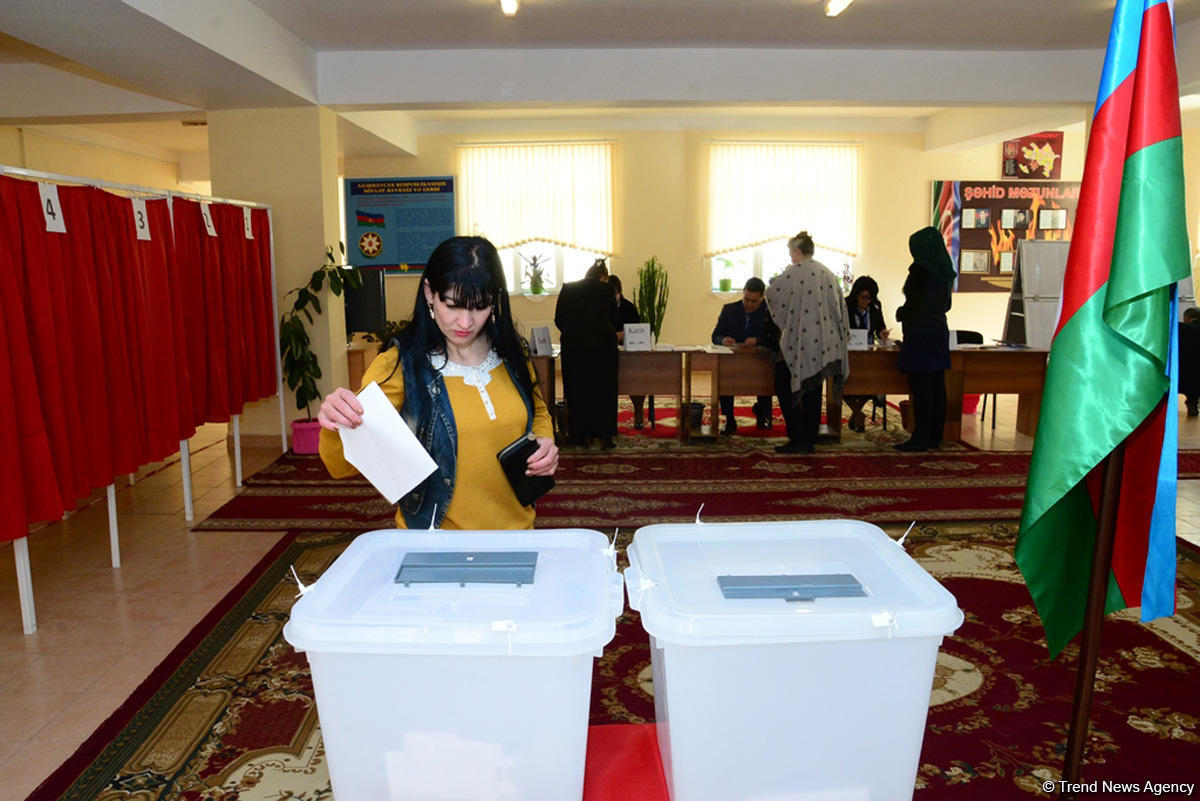 By Trend
Chairman of Azerbaijan's Central Election Commission (CEC) Mazahir Panahov has declared the start of presidential election in Azerbaijan.
Eight candidates are participating in the election. Six candidates were nominated from political parties, one is self-nominated, and one candidate nominated from the Initiative Group.
On the election day, 5,426 permanent and 215 temporary polling stations operate in 125 constituencies.
The voting process can be observed from the website of the Central Election Commission during the day.
Also, web cameras were installed in 1,000 polling stations in 119 electoral districts.
Moreover, 894 international (61 organizations, 59 countries) and 58,175 local observers monitor the election.
The Information Center of CEC Secretariat will give information on the voting process and the participation of voters in the election at 10:00, 12:00, 15:00, 17:00 and 19:00.
The voting will end at 19:00.
According to the latest information, there are 5,309,434 people in Azerbaijan who have the right to vote, 50.78 percent of them are women and 49.22 percent are men.
---
Follow us on Twitter @AzerNewsAz