20 March 2018 08:00 (UTC+04:00)
6 672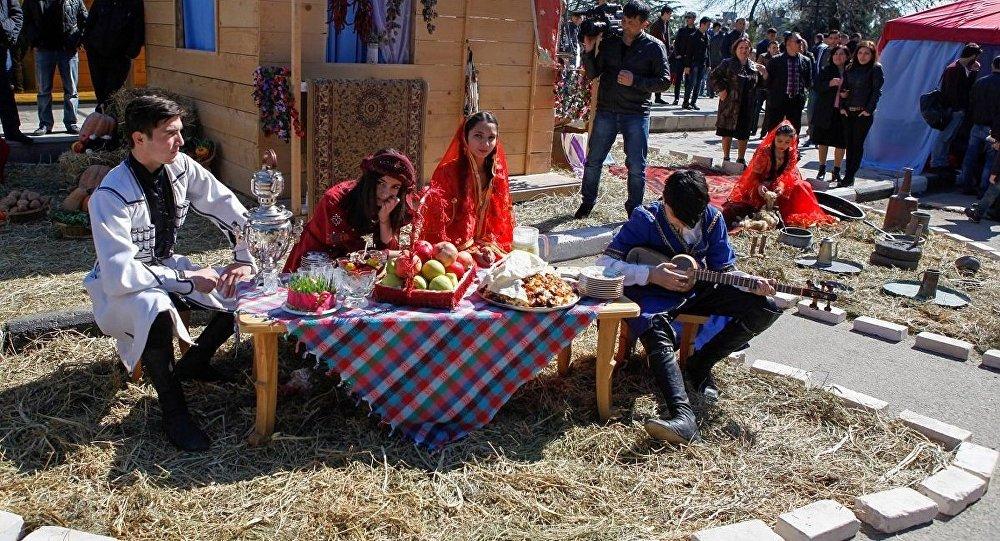 By Laman Ismayilova
As winter gives way and nature awakes, something magical comes in our life. All nature awakes after cold winter days, fields bloom in dazzling shades colors.
The Earth Tuesday is a special day as it is close to Novruz holiday.
Nature awakes after the frozen stillness. This is a wonderful time to enjoy the sounds of birdsong or the smell of the earth.
The Last Tuesday of Novruz, is celebrated by making a bonfire. Everyone should jump over the blessed fire at least seven times.
Khoncha, a tray with sweets, nuts fruits and dyed eggs is a part of the holiday table. Sour or bitter things are not included on the khoncha.
Another interesting tradition of the Last Tuesday is when young girls and boys secretly listen to conversations inside neighbors' houses. This tradition is also known as a "Gulag faly".
Before approaching the door they make a wish. If they hear something positive it means that their wishes will come true. Therefore, on the Last Tuesday people try to talk positively in their homes, so that those listening in won't get upset.
All family members gather at the family home and celebrate the holiday together. As a sign of this unity, candles should be lit for every family member. A candle means light or fire protecting a person from evil spirits.
Everyone chooses a candle and makes a wish and whoever's candle burns longest will have their wish come true.
In country's regions, the Last Tuesday is also called Yeddiloyun, Yeddilavin and sometimes Yeddisin, which means "Seven types".
People believe there should be seven items on the Last Tuesday table and their names should all begin with the letter "S" in Azerbaijani. For example, water (su), wheat shoots (samani), sumakh, vinegar (sirke), sabzi (greens), onion (sogan), garlic (sarimsag), etc. Except for the listed dishes there should be a mirror.
Families usually burn rue (uzarlik) which protects from the evil and negativity.
Young people and children also enjoy games such as dasmalatdi (throwing kerchief), shalsallama(shaking the shawl), gurshagatdi (throwing the belt) and gurshagsallama (shaking the belt).
---
Laman Ismayilova is AzerNews' staff journalist, follow her on Twitter: @Lam_Ismayilova
Follow us on Twitter @AzerNewsAz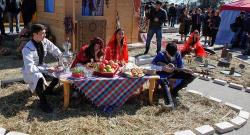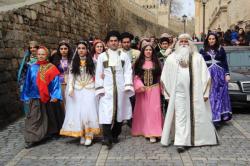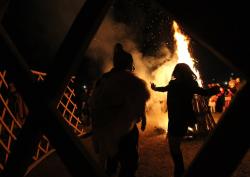 Related News