Azerbaijan is best example of ethnic, religious tolerance: Stoyanov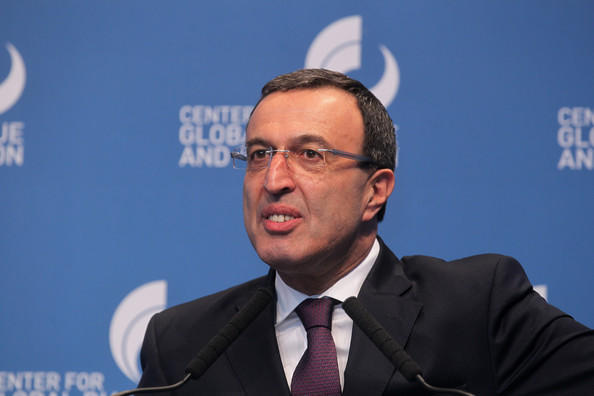 By Trend
Azerbaijan plays a very important role not only regarding the energy projects, but in other areas which are important both for the region and for Europe, ex-president of Bulgaria, Petar Stoyanov, told Trend.
"Azerbaijan is probably the best example of ethnic and religious tolerance. This is very important for all of us, especially in times, when Europe faces terrorist attacks, aggression of the newly emerged nationalistic parties. These factors constitute a danger for democracy, and such examples as Azerbaijan, presently illustrated, are very important," said Stoyanov.
He stressed that Bulgaria also appreciates Azerbaijan as a significant energy partner, since Azerbaijan helps Bulgaria to diversify its energy supply sources.
Touching upon the 6th Global Baku Forum, Stoyanov added that it is one of the most important events not only in the regional terms, but for a lot of countries around the world.
"Here we have so many participants, so many interesting people, politicians, experts who we are able to share our opinion with. I congratulate and thank the Azerbaijani government, as well, as the Nizami Ganjavi International Center for organizing this forum," said the Bulgarian former president.
---
Follow us on Twitter @AzerNewsAz