20 March 2018 14:00 (UTC+04:00)
16 703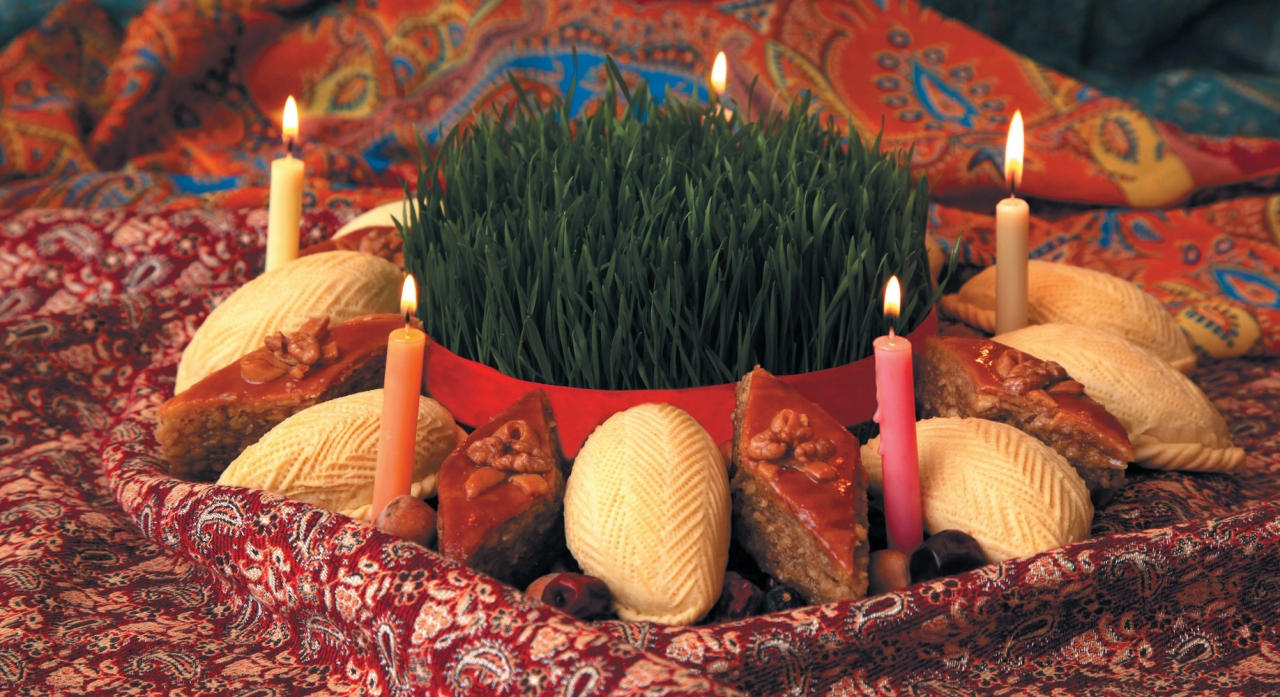 By Laman Ismayilova
Spring is a beautiful season. Every­body feels happy after the intense cold of winter. The flowers bloom and the weather finally turns warmer. Nature gives a grand feast to our eyes.
Different countries and cultures around the world welcomes the spring season with traditional festivities.
Novruz holiday in Azerbaijan is a feast of spring and celebration of New Year.
This most cherished holiday of the Azerbaijani people is celebrated on March 20-21, the day of the vernal equinox.
While Novruz dates to ancient times, the holiday is strongly associated with Zoroastrianism. Scientific researches relate Novruz holiday to 3,500-5,000 years back. It is also related with four elements: water, fire, earth and wind.
The four Tuesdays are named after these elements and called Su Chershenbesi (Water Tuesday), Od Chershenbe (Fire Tuesday), Torpaq Chershenbesi (Earth Tuesday) and Hava or Akhir Chershenbe (Wind or Last Tuesday).
Before the feast, Azerbaijani women usually got together to cook delicious Novruz pasties. They spoke about ancient believes associated with the spring holiday. The women also sang folk songs about Novruz.
Azerbaijanis in the villages today still perform these ancient ceremonies to mark the spring feast.
There are a number of sweets peculiar to Novruz, each symbolizing an aspect of nature and its awakening in spring.
Shekerbura, pakhlava and shorgogal are three inseparable symbols all eaten at the spring holiday. No Novruz table is complete without these delicious pastries.
Shekerbura is a sweet pastry, filled with ground almonds, hazelnuts, or walnuts, and sugar. The dough is made of wheat flour, butter, milk, egg yolks, cream and yeast.
Shekerbura is in the shape of a seed. The pattern on the dough is produced using traditional tweezers called maggash.
Pakhlava is another popular dessert during Novruz holiday. The pastry is made of paper-thin layers of pastry, chopped nuts, and honey. The dough is cut into regular pieces, often in the forms of triangles, diamonds or rectangles.
Each country's region has its own special recipe for pakhlava. It even has different shape: classic baklava is diamond, famous Sheki one –square, while in Gabala it is triangular and called "uchgulag".
Shor Gogal is also popular pastry in Azerbaijan, which is prepared for the spring holiday.
This round, yellow bakery represents the sun while crescent-shaped Shakarbura represents the moon.
Shor Gogal is made from layers of pastry flavored with turmeric and fennel seeds.
These Azerbaijani sweets are a must-try, and sure to satisfy the sweetest tooth.
---
Laman Ismayilova is AzerNews' staff journalist, follow her on Twitter: @Lam_Ismayilova
Follow us on Twitter @AzerNewsAz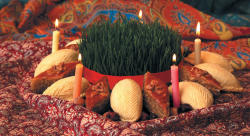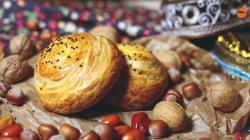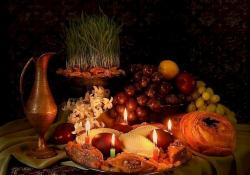 Related News