7 February 2018 11:11 (UTC+04:00)
2 719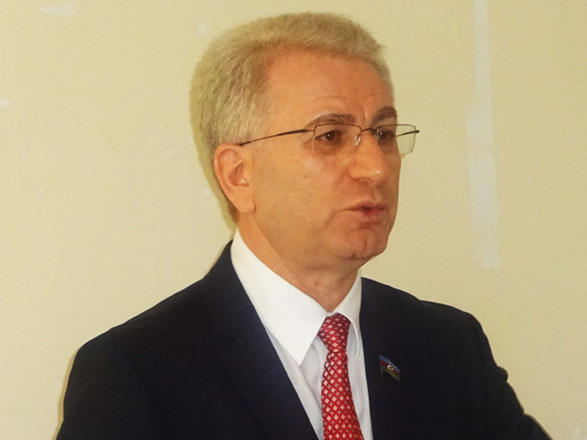 By Trend
Announcement of early presidential election by Azerbaijani President Ilham Aliyev is the right decision, which fully corresponds to the legislation of the country, Azerbaijani MP Bakhtiyar Aliyev told Trend on February 6.
The MP reminded that on September 26, 2016, Azerbaijan held a referendum, as a result of which amendments to the Constitution were made and a new presidential term and procedure for holding early presidential election were established.
"This referendum, held at the initiative of President Ilham Aliyev, demonstrated the people's great confidence in the head of state," the MP said.
He noted that the early presidential election was announced taking into account the ongoing processes in Azerbaijan, big events of local and international level envisaged in the country, as well as the coincidence of the parliamentary election to be held in 2025 with the next presidential election.
"The announcement of early presidential election is another success of democracy in Azerbaijan," he added. "President Ilham Aliyev once again demonstrated that Azerbaijan is a democratic state with the rule of law and political will."
President of Azerbaijan Ilham Aliyev signed an order Feb. 5 announcing early presidential election for April 11.
---
Follow us on Twitter @AzerNewsAz
Related News