President Aliyev receives delegation of CISCO [UPDATE]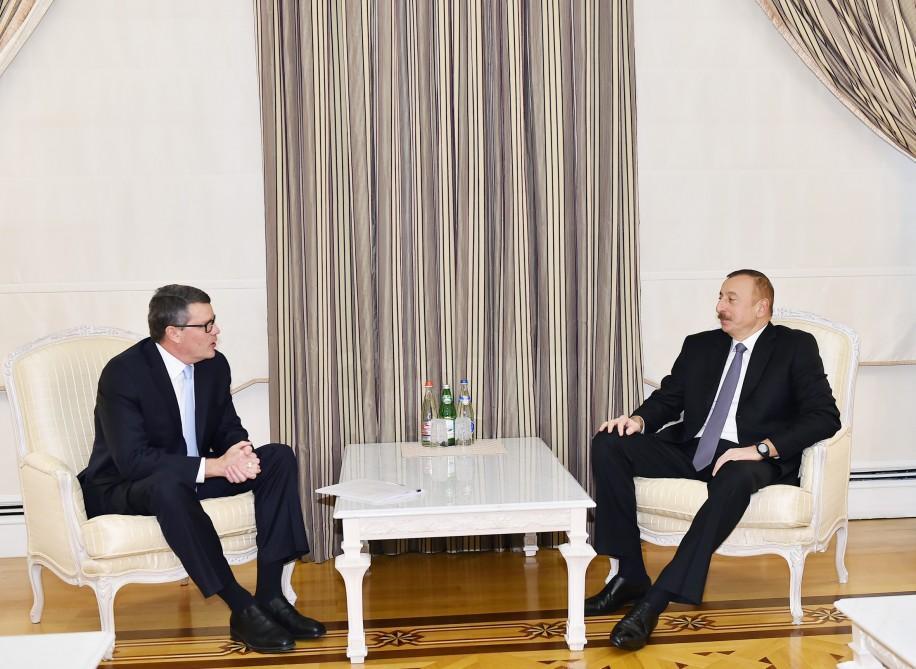 By Trend
President of the Republic of Azerbaijan Ilham Aliyev has today received a delegation led by Vice-President for global innovations at CISCO company Guy Diedrich.
Guy Diedrich hailed CISCO's successful cooperation with Azerbaijan, as well as the fruitful collaboration with the country's Ministry of Transport, Communication and High Technologies. Guy Diedrich recalled his previous meetings with President Ilham Aliyev, saying these meetings yielded very good results. Saying the company is working on a number of projects relating to Azerbaijan, Vice-President Diedrich emphasized that CISCO attaches great importance to cooperation with the country. He pointed to the comprehensive opportunities for the efficient implementation of work in Azerbaijan in a short period of time.
President Ilham Aliyev hailed Azerbaijan's successful cooperation with CISCO company. The head of state recalled his meetings with the company's executives, and noted that good foundations have been laid for developing bilateral relations since these meetings. President Ilham Aliyev expressed his hope that this collaboration will continue expanding.
Describing the IT field as one of the key priorities for Azerbaijan, President Ilham Aliyev underlined the importance of large-scale work on this front in terms of rapid development of the Azerbaijani economy.
---
Follow us on Twitter @AzerNewsAz