Azerbaijan's population to approach 12 million in 2050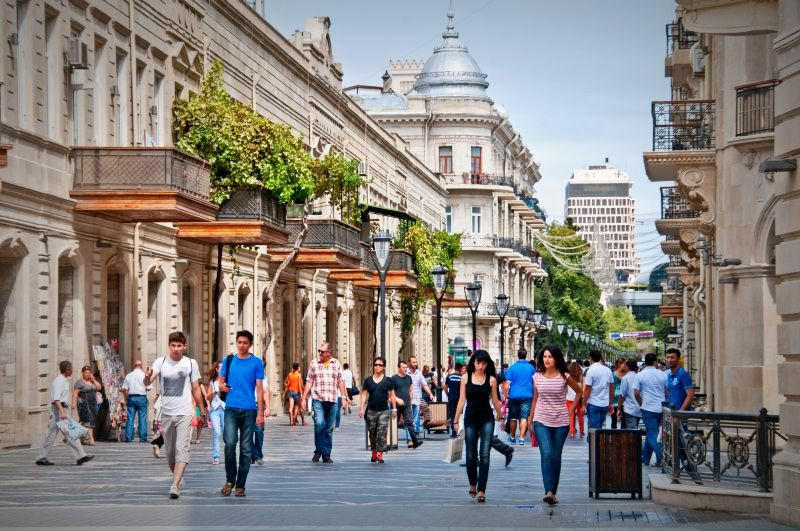 By Rashid Shirinov
A sustainable population growth has been observed in Azerbaijan over the past years, and the trend continues today.
Today, Azerbaijan is one of the few countries in Europe and CIA area with a young age structure, said Metin Kerimli, the Deputy Minister of Labour and Social Protection of the Population.
Kerimli, talking to reporters in Baku on September 13, said that the 2016-data shows that the youth (population aged 14-29) constitutes 27 percent of the total age structure of the Azerbaijani population, while children (population below 14) make 22 percent, population aged 35-64 – 71.3 percent, and the population aged 65 and over account for 6.2 percent.
The number of Azerbaijan's population reached 9,850,077 as of July 1, 2017. The State Statistical Committee reports that the country's population grew by 0.4 percent or 40,096 people since the beginning of 2017.
Kerimli added that given the demographic trends of recent years, one can say that the population growth in Azerbaijan will continue.
In 2050 Azerbaijan's population is expected to grow 1.4 times in comparison with the year 2015 and reach 11.8 million, he said.
The UN previously reported that Azerbaijan's population is expected to hit 10.68 million people by 2030 and 11.03 million people by 2050. The report forecasts that life expectancy at birth will increase in Azerbaijan. So if in 2015-2020 it is 72.1 years, then by 2045-2050 will increase to 75.7 and in 2095-2100 - to 82.6 years.
Today, the population density is 114 people per square kilometer. Some 53 percent of the population live in cities and towns, while 47 percent in villages.
Roughly 49.9 percent of the population is men, and 50.1 per cent are women. Currently, 1,006 women fall per 1,000 men.
There were recorded 68,885 newborns in the January-June, 2017. This figure made 14.3 per 1000 people.
---
Rashid Shirinov is AzerNews' staff journalist, follow him on Twitter: @RashidShirinov
Follow us on Twitter @AzerNewsAz