5 September 2016 16:42 (UTC+04:00)
2 470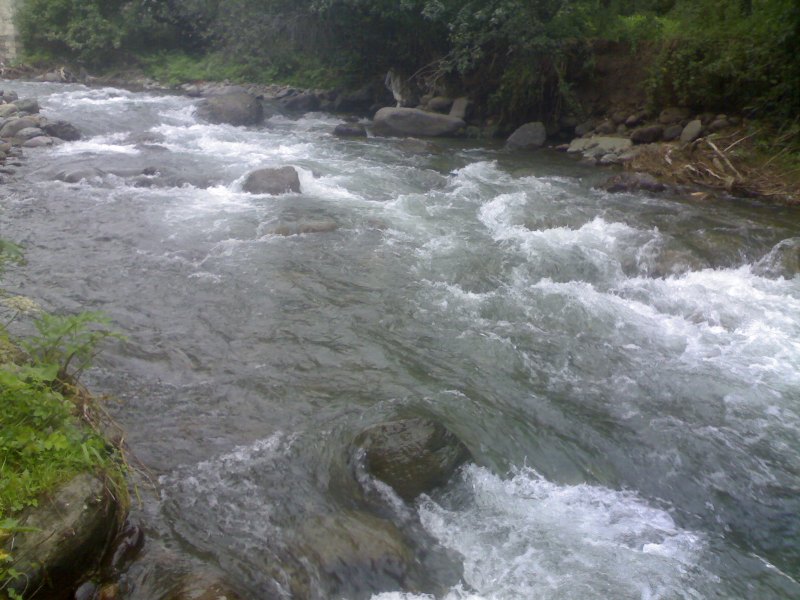 By Rashid Shirinov
Heavy rains of the past few days increased a risk of mudflows and floods in some mountains rivers of Azerbaijan, said Elbrus Alizadeh, the deputy director of the Geography Institute under the Azerbaijani National Academy of Sciences.
Due to the drastic changes of weather conditions in the country, the incoming humid air masses caused heavy rains in many regions of Azerbaijan.
Alizadeh said that the rains led to increase of water level in several rivers, which can eventually lead to mudflows.
He noted that the increased water level in Demiraparanchay, Goychay, Girdimanchay, Kishchay, Shinchay, Zeyemchay, Shemkirchay, as well as Gusarchay, Gudyalchay and Velvelechay has already caused certain consequences: "These processes harmed both roads and bridges. It is expected that humid air masses will remain in the country within a week and cause further rains in Azerbaijan."
This means that the risk of the floods and mudflows is still actual for the mountain rivers. That especially refers to the southern slopes of the Greater Caucasus – rivers of Kishchay, Shinchay, Kurmukchay, Demiraparanchay, Goychay and Girdimanchay; rivers of the north-eastern slopes of the Greater Caucasus – Gusarchay, Gudyalchay, Garachay, Velvelechay and Gil-Gilchay. These rivers are under a higher threat. The floods are also possible in Lankaran-Astara and Ganja-Gazakh zones.
Heavy rains in the northern part of the country seriously harmed Khachmaz and Guba regions in the first days of September. Garghalig and Garabaghli villages of Khachmaz suffered from mudflows.
Mudflows seriously damaged telecommunication system in Guba – connection with some 20 localities of the region was lost. Locals of Laza village in Gabala also suffered from mudflows.
As to the weather, it will be changeable cloudy, occasionally gloomy and mostly rainless in Baku and Absheron peninsula on September 6. Gentle north-west wind will blow.
The temperature is expected +19-23˚C at night, +25-28˚C the afternoon in Absheron peninsula, +20-22˚C at night, +26-28˚C in the afternoon in Baku. Air pressure records 762. Relative humidity will be around 70-80% at night, 55-65% in the afternoon.
Lightening and rain is expected in northern and western places of Azerbaijan on September 6. Hail is predicted in mountainous areas. West wind will blow. The temperature is expected +18-23˚C at night, +26-31˚C in the afternoon, +9-14˚C in mountains at night, +15-19˚C in the afternoon.
---
Rashid Shirinov is AzerNews' staff journalist, follow him on Twitter: @RashidShirinov
Follow us on Twitter @AzerNewsAz
Related News