Azerbaijani, Russian, Iranian presidents sign Baku summit declaration [ PHOTO]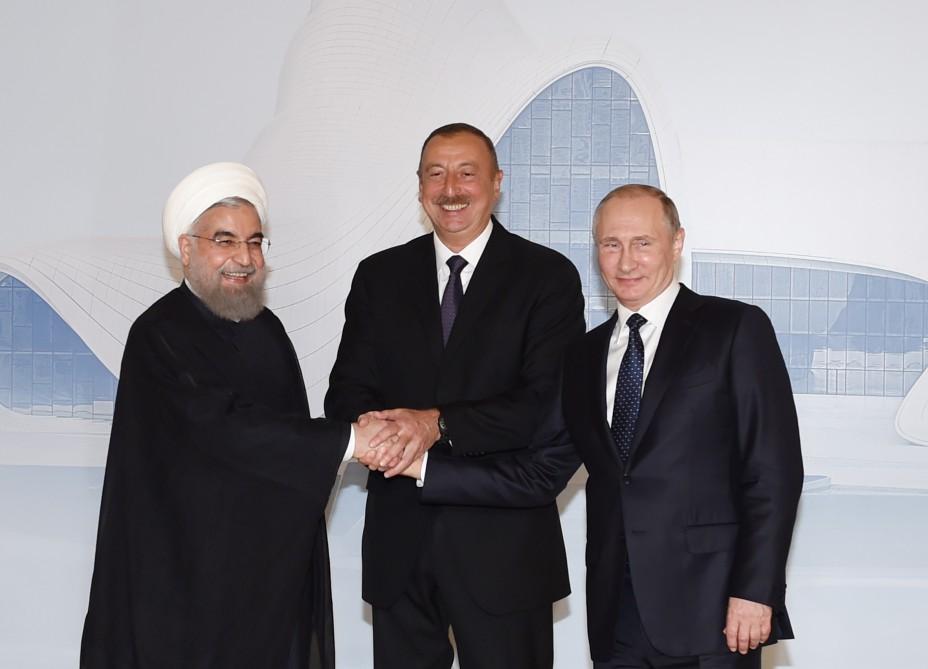 By Trend
Presidents of Azerbaijan, Iran and Russia Ilham Aliyev, Hassan Rouhani and Vladimir Putin signed a declaration following their trilateral meeting in Baku Aug. 8.
After signing the declaration, Azerbaijan's President Ilham Aliyev said that his Iranian counterpart Hassan Rouhani proposed to hold the next summit of the three countries' leaders in Iran and thanked him for the offer.
In this declaration, the parties said that they will continue the comprehensive development of equal and mutually beneficial cooperation, intensify and expand the political dialogue in various levels and on all issues of mutual interest, develop the trilateral format of cooperation in the spheres of culture, tourism and business.
Moreover, the parties will take effective measures to develop the transportation and communication infrastructure in order to expand the opportunities for passenger and cargo transportation via the North-South corridor.
They also adopted a decision to create relevant working groups on the areas of cooperation of mutual interest.
---
Follow us on Twitter @AzerNewsAz