Most active seismic zones revealed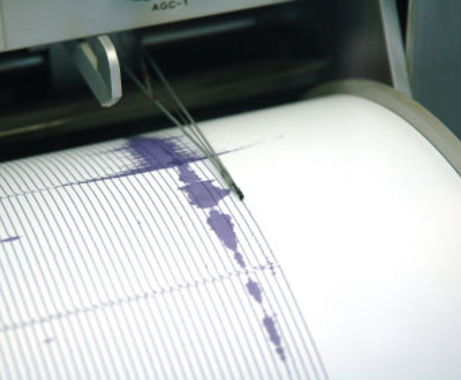 By Rashid Shirinov
The most seismically active zones in Azerbaijan are located in the Caspian Sea, cities of Shamakhi and Ismayilli, along the southeastern slopes of the Greater Caucasus, and in the Talysh Mountains.
Gurban Yetirmishli, Director General of the Republican Center of Seismic Service at the Azerbaijan National Academy of Sciences (ANAS) announced about this while speaking at the August-2 press conference.
He went on to say that mostly weak tremors are being recorded in Azerbaijan. A week ago, there were 93 weak tremors registered in the Pirgulu settlement of the Shamakhi city.
"After yesterday's earthquake in Imishli, the energy comes out through the weak tremors. Saatli, Sabirabad and Imishli are historically seismically active areas," Yetirmishli said.
An earthquake measuring 5.0 on the Richter scale hit an area in Azerbaijan's Imishli region on Monday at 08:47 (local Baku time, GMT+4). Some cracks were recorded on some homes and catering facilities. No causalities were reported.
Yetirmishli also spoke about the seismic resistance of buildings in Baku, noting that buildings here are designed to resist an earthquake of 9 points on the Richter scale.
Report on seismic activity of the area is being preliminary issued before the start of construction of all new high-rise buildings and other constructions of industrial value in Baku, Yetirmishli mentioned.
The Emergency Situations Ministry carries out strict control over this issue, he added.
The map of potential seismogenic zones of Azerbaijan was prepared earlier to detect the risky zones. The document reflects the seismic zones of the southeastern slope of the Greater Caucasus, Shamakhi-Ismayilli zone, Ganjabasar, northwestern zones including Sheki, Zagatala, Balaken, the northern zone of Guba, Siyazan, Devechi, Talysh zone, Nakhchivan Autonomous Republic, and Azerbaijani part of the Caspian Sea.
Overall, the seismogenic zones with potential to produce dangerous force cover the whole country as the Alpine-Himalayan seismic belt passes through Azerbaijan. Therefore, the country is considered to be a seismically active region – a lot of earthquakes occur over Azerbaijan every year, however, majority of them are not felt.
Overall, 4,849 tremors were recorded in Azerbaijan since the beginning of the year, and 57 of them were felt.
---
Rashid Shirinov is AzerNews' staff journalist, follow him on Twitter: @RashidShirinov
Follow us on Twitter @AzerNewsAz