Rental houses' price soars: Armenians welcome their people leaving Garabagh with solemn preparation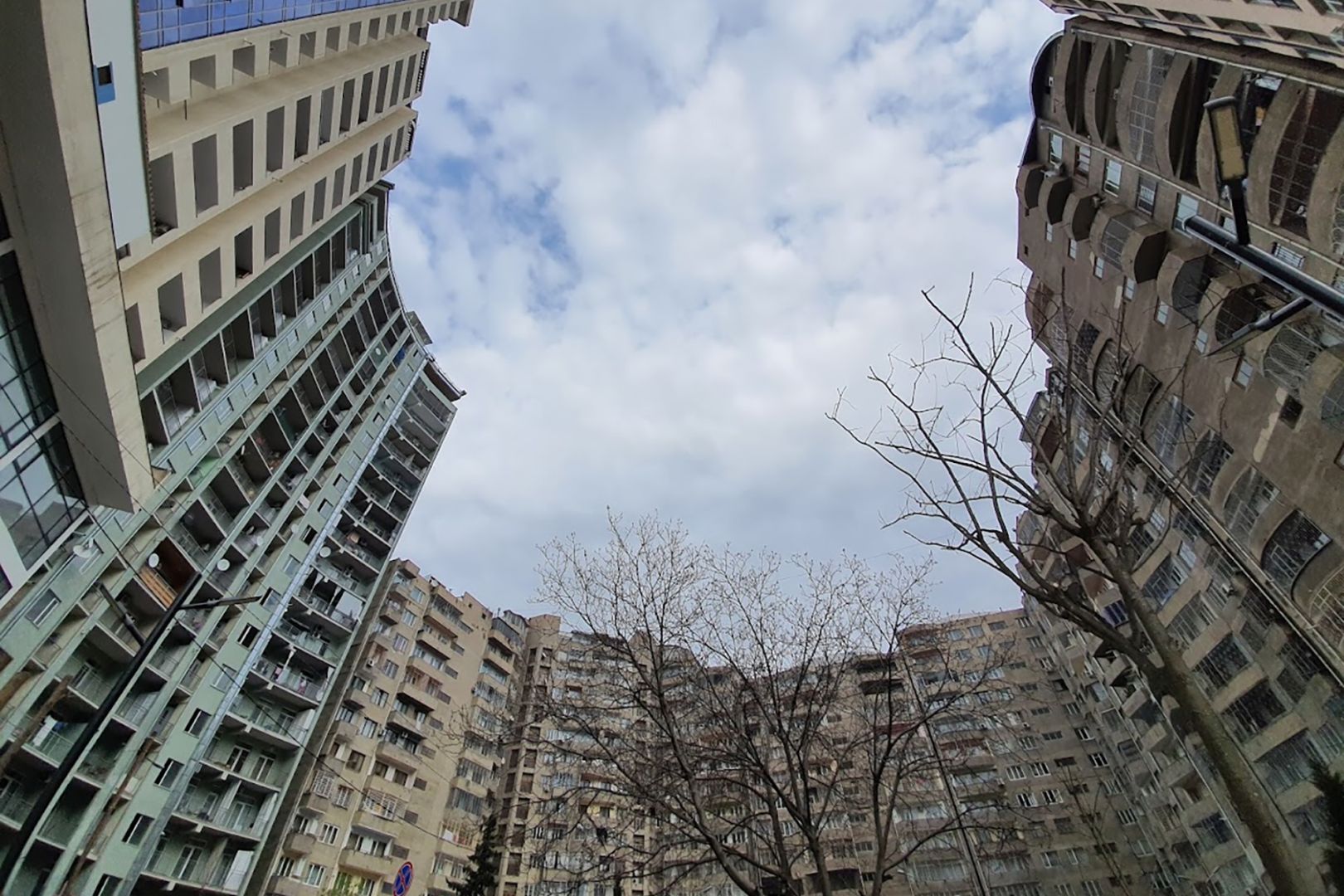 The cost of renting houses in Armenia is growing rapidly, Azernews reports.
When Armenians migrate from Garabagh, rental prices in Armenia skyrocket.
The Armenian actress announced this on her Instagram page.
"How can rent prices be increased in this situation? It is not normal to give 300 thousand drams (about $800) to the poor in the suburbs, to people who have gone through war, famine, and mourning. A shame. Be human (if you can)," the actress wrote.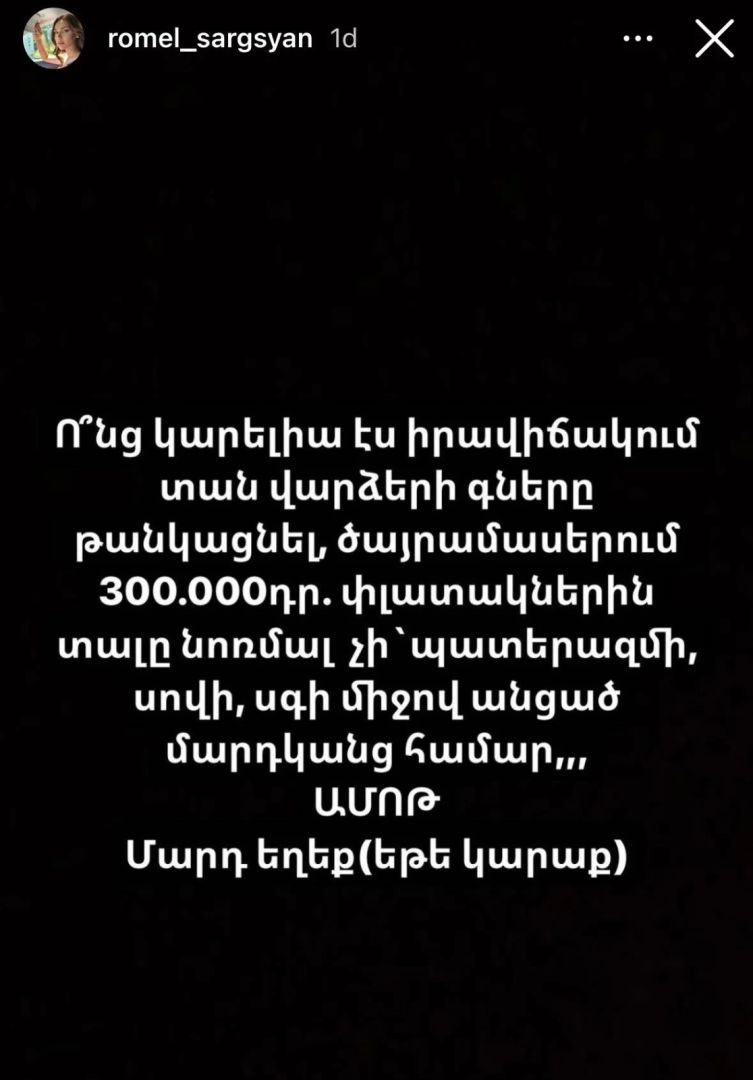 Armenian actress Romela Sargsyan spoke about the increase in prices for rental apartments in Armenia at a time when Armenian residents are migrating from Garabagh. She states that it is not normal to treat Armenians who left Garabagh this way.
Thanks to the Armenian media, one can understand how glad they are to welcome their people and how solemnly they are preparing for their arrival.
It should be noted that after Azerbaijan's successful anti-terror measures on September 20, separatism was prevented in Garabagh. After the incident, many Armenians living in the region left the territories en masse. They voluntarily did not accept Azerbaijani citizenship and moved from Garabagh to Armenia of their own accord.
It is also clear from the information spread by the Armenian blogger that the Armenian society welcomed the Armenians returning from Garabagh with special pomp, or rather increased the rent of the apartments tenfold on the occasion of their arrival. Against the background of the economic tension in Armenia, the people's greediness shows the extremely cruel and merciless behavior of the Armenian people towards themselves. However, those who chose this fate instead of becoming citizens of Azerbaijan and living a more prosperous life are now well aware of who is good and who is cruel. Even if they don't know, they still have to live their fate. As the saying goes, a leopard never changes its spot. Armenians will never appreciate any good from Azerbaijan.
---
Rena Murshud is AzerNews' staff journalist, follow her on Twitter: @RenaTagiyeva
Follow us on Twitter @AzerNewsAz