Foreign diplomats to visit liberated Jojug Marjanli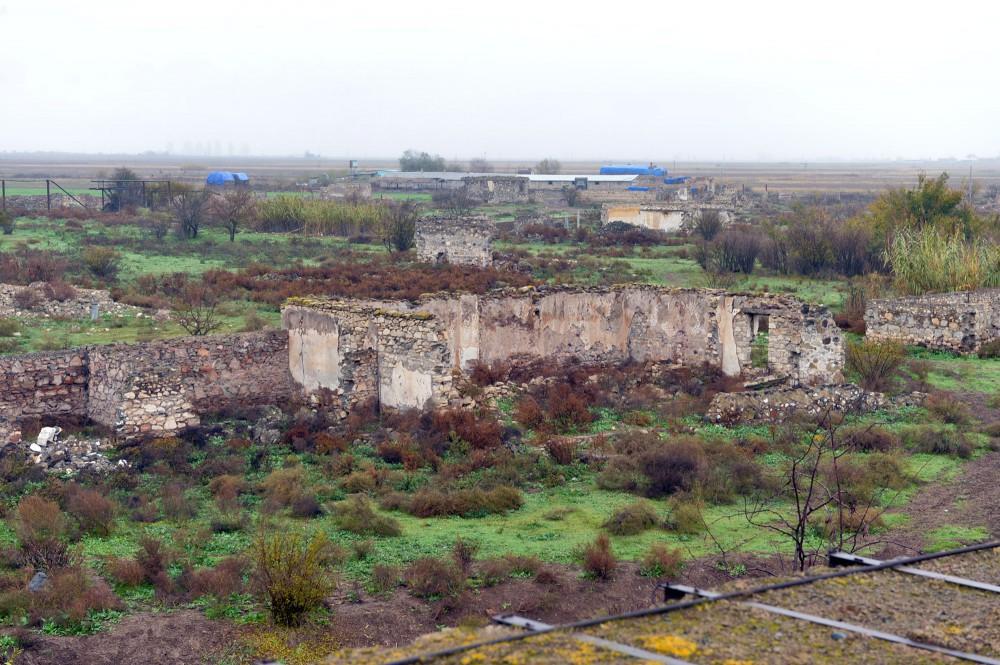 By Rashid Shirinov
The liberated Jojug Marjanli village will welcome heads of diplomatic missions of foreign states and international organizations accredited in Azerbaijan on February 15.
Organized by Azerbaijan's State Committee for Refugees and IDPs, the trip will allow diplomats to get acquainted with the situation in the village, which was freed from the Armenian occupation in April 2016.
Earlier, representatives of foreign media outlets visited the Jojug Marjanli village, where they witnessed facts of Armenian vandalism and familiarized with the Azerbaijani state's plans on the restoration of Jojug Marjanli.
The village was fully liberated from the Armenian occupation in April 2016, when Azerbaijani Armed Forces prevented an Armenian provocation on the contact line. To protect civilian population, the Azerbaijani army launched counter attacks and as a result, the Azerbaijani troops retook hills around the village of Talish, as well as Seysulan settlement, and also took over Leletepe hill located in the direction of Fizuli region.
In late January, President Ilham Aliyev ordered to restore Jojug Marjanli. Under the order, 4 million manats were allocated from the President`s 2017 Contingency Fund to the State Committee for Refugees and IDPs for the construction of 50 private houses, a school building and relevant infrastructure at the first stage.
Moreover, President Aliyev signed an order on additional measures to construct the road leading to the liberated Jojug Marjanli village and allocated 4.3 million manats from the state budget for the construction of 9 km long highway in the village.
More than 190 families out of 400 families, who once lived in the village, have already expressed desire to return to their homeland. The construction work in the village will begin soon, as first 50 families out of 190 will be settled in this village at the first stage.
Currently, Azerbaijan National Agency for Mine Action (ANAMA) carries out operation on mine clearing in the village.
---
Rashid Shirinov is AzerNews' staff journalist, follow him on Twitter: @RashidShirinov
Follow us on Twitter @AzerNewsAz