21 April 2016 15:00 (UTC+04:00)
5 342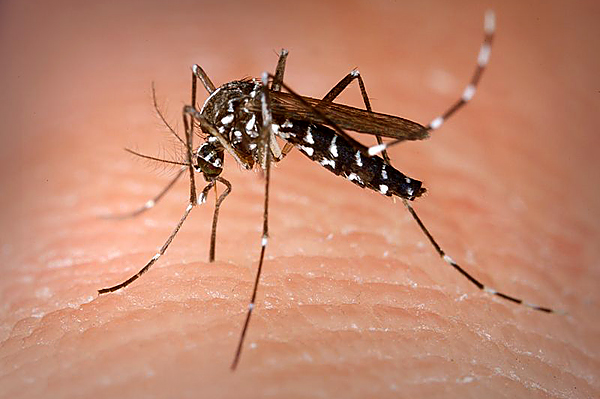 By Amina Nazarli
On the 10th anniversary of the World Malaria Day, Azerbaijan is moving towards elimination of this life-threatening disease.
Malaria, serious and sometimes fatal disease, is transmitted among humans by female mosquitoes of the genus Anopheles. When an infected mosquito bites a human host, the parasite enters the bloodstream and begins to rapidly multiply, attacking the red blood cells. This in turn causes fever, vomiting, and headache.
Suleyman Mammadov, head of parasitology department at the Republican Center of Hygiene and Epidemiology told local media that neither this nor in previous years any indigenous cases of malaria have been registered in the country.
He noted that it's been four years that Azerbaijan has identified only imported cases of the disease, according to the World Health Organization's statistics.

"Only one imported case of tropical malaria was detected in the country in 2015. The citizen was infected with malaria in Cameroon and arrived in Azerbaijan, where the disease manifested itself later," he said.
However, in distant past malaria was extremely widespread in Azerbaijan and threatening the country until the 20th century, when the morbidity and mortality from malaria were one of the fastest in the region.

By the 1960s, in fact, malaria has been virtually eliminated in Azerbaijan.

According to the Republican Hygiene and Epidemiology Center two cases of malaria were revealed in the country in 2012. One person was infected in Africa, and the second within the country. In 2013, in turn, four cases were detected and all of the infected picked up the tropical malaria outside Azerbaijan.

No death cases have been recorded in the country from the malaria.
Mammadov underlined that Azerbaijan has all the chances to apply to the WHO for the certification [as a malaria free region] in case the country will not register any infected case this year.
To prevent the disease, the Health Ministry has done active work for total eradication of this disease.
"In particular, tourists arriving in the country are carefully checked. Indeed, in recent years the number of tourists visiting malaria-endemic countries, is growing year by year. For Azerbaijanis tropical malaria pose a special danger," he said.
Each year on April 25, the WHO and its partners unite around a common World Malaria Day theme under the strategy to dramatically lower the global malaria burden over the next 15 years.
This year's theme "End malaria for good" reflects the vision of a malaria-free world set out in the "Global technical strategy for malaria 2016-2030".

Nearly half of the world's population are at risk of malaria, however, according to the WHO's last report, there has been a major decline in global malaria cases and deaths since 2000.
Progress was made possible through the massive expansion of effective tools to prevent and treat malaria, such as insecticide-treated mosquito nets, diagnostic testing and anti-malarial medicines.
--
Amina Nazarli is AzerNews' staff journalist, follow her on Twitter: @amina_nazarli

Follow us on Twitter @AzerNewsAz
Category News