1 September 2016 15:51 (UTC+04:00)
19 704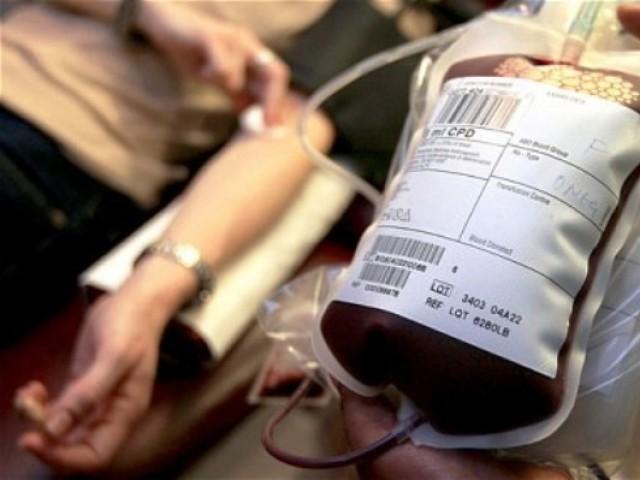 By Amina Nazarli
The number of patients with thalassemia, a blood disorder that can cause anemia and other health problems, reduced in Azerbaijan as compared to previous years.
Some 213 patients were initially diagnosed with thalassemia in the country last year, according to a recent statistical report. The new statistics reveals that the number of thalassemia patients saw decline as compared to previous years.
In 2010 there were 359 patients suffering from thalassemia, in 2011 the number reached 510 patients. A year later the number declined to 482 patients, while in 2014 it reached a peak with 530 patients diagnosed with this inherited condition.
The statistics show that the number of children under 17 years with thalassemia has also declined in Azerbaijan. The report revealed that 2,593 patients received medical treatment in the country, including 1,617 children aged under 17.
Azerbaijan is among the countries where thalassemia is widespread. Every year more than 200 children born with the disease in the country. Most often the disease is reported in Sheki, Agdash, Masalli, Sabirabad, Oguz and Goychay regions of the country.
Azerbaijan is ranked fourth in the world in terms of spread of thalassemia. Research has shown that eight percent of Azerbaijanis are carriers of the thalassemia gene.
Thalassemia is an inherited blood disorder, passed from parents to children through genes. Thalassemia causes the body to make fewer healthy red blood cells and less hemoglobin than normal.
Although, thalassaemia is passed from parents to children, it does not mean that the parents themselves are also sick. They are just thalassemia gene carriers and may have no substantial variations in their health.
Raising a child with thalassemia is both devastating and rewarding as a person has to deal with many difficult situations, but at the same time, you will gain a lot of knowledge from dealing with them.
This decease is not the end of the world and parents do not have to fight them alone -- the government has many programs aimed to help them to overcome this disease.
A state program for the fight against thalassemia for 2015 - 2020 years in Azerbaijan aims to strengthen measures to prevent thalassemia, increase the decease awareness among the population and improve medical care to patients suffering from thalassemia.
Over the last 10 years significant reforms have been carried out in the country to combat such a wide-spread decease as thalassemia. A number of projects were sanctioned for the treatment and diagnosis of the disease and improvement of the health of future generations.
In this regard, citizens have to pass a medical examination before marriage. However, doctors say that the presence of thalassemia gene in those wishing to marry does not mean that they should abandon their decision and should avoid having children. New couples get expert advice and find out what additional tests they should pass to keep their children healthy.
Moreover, the Center for Thalassemia, built upon the initiative of President of Heydar Aliyev Foundation Mehriban Aliyeva, has become a chance for many children to get good treatment.
The center has the latest diagnostic, treatment, and support units, available space and qualified personnel for the treatment of patients.
Since its establishment in 2007, the Thalassemia Center in Baku has offered all conditions both scientific and practical for studying thalassemia.
--
Amina Nazarli is AzerNews' staff journalist, follow her on Twitter: @amina_nazarli
Follow us on Twitter @AzerNewsAz
Category News