15 October 2015 16:21 (UTC+04:00)
24 180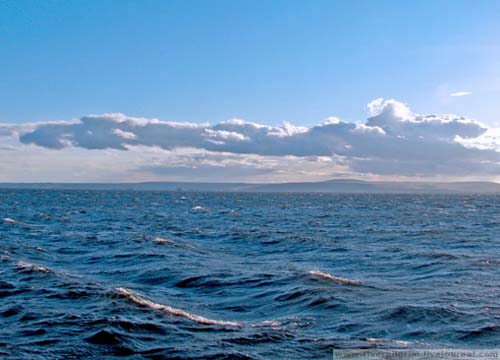 The delimitation of the section of the Caspian Sea shelf between Russia and Kazakhstan could became the starting point for acceleration in determining the status of the Caspian Sea.
Russian President Vladimir Putin and his Kazakh counterpart Nursultan Nazarbayev have signed amendments to the Russia-Kazakhstan agreement on the delimitation of the northern part of the Caspian Sea to exercise sovereign rights for subsoil use, dated July 6, 1998.
The document regulates the joint development of the 'Central' oil-bearing structure, making it possible for companies to exploit hydrocarbons underneath the soil.
Russia and Kazakhstan have big plans for the joint production of Caspian oil, President Putin believes, noting that Kazakhstan's oil exports go to foreign markets through the territory of Russia.
This joint exploitation may become an example for the other littoral countries, namely Azerbaijan, Turkmenistan and Iran.
The littoral states have not been able to come on a single agreement on the legal status of the Caspian Sea for more than 20 years.
The most difficult problem is the delimitation of the shelf. The share of hydrocarbon reserves of each littoral country depends on which part of the shelf it will receive.
The positions of Russia, Kazakhstan and Azerbaijan are more or less the same and have not caused any controversy. Each of these countries could get more than 20 percent of the sea bottom.
Iran stands for the equal rights of the Caspian states in its waters and subsoil. The country's share is the most insignificant, ranging from 14-17 percent at present.
Meanwhile, Ashgabat and Baku are in dispute over several oil and gas fields, namely Kapaz, Azeri and Chirag – which are significant sources of raw materials.
Significant progress was made in drafting a convention on the legal status of the sea in September 2014. The convention is expected to be signed at the Kazakhstan summit in 2015.
The unsteady economic situation both in the region and around the world with fluctuation in oil prices and growing militarization make the Caspian issue an urgent problem to be solved by joint efforts of the littoral states.
The countries have agreements that allow them to act on equal rights in the sea basin, which includes economic and military activities.
Azerbaijan, for its part, insists that the presence of military forces and military activities in the Caspian Sea should be based on the principle of equal security terms for all Caspian states.
The signing of convention on the Caspian Sea status is as pressing as ever, because littoral countries are vowing for broader cooperation in the sea stemming from concerns over the current geopolitical situation.
Category News