UNESCO inscribes Natavan's album of illustrated verses in Memory of World International Register [PHOTOS]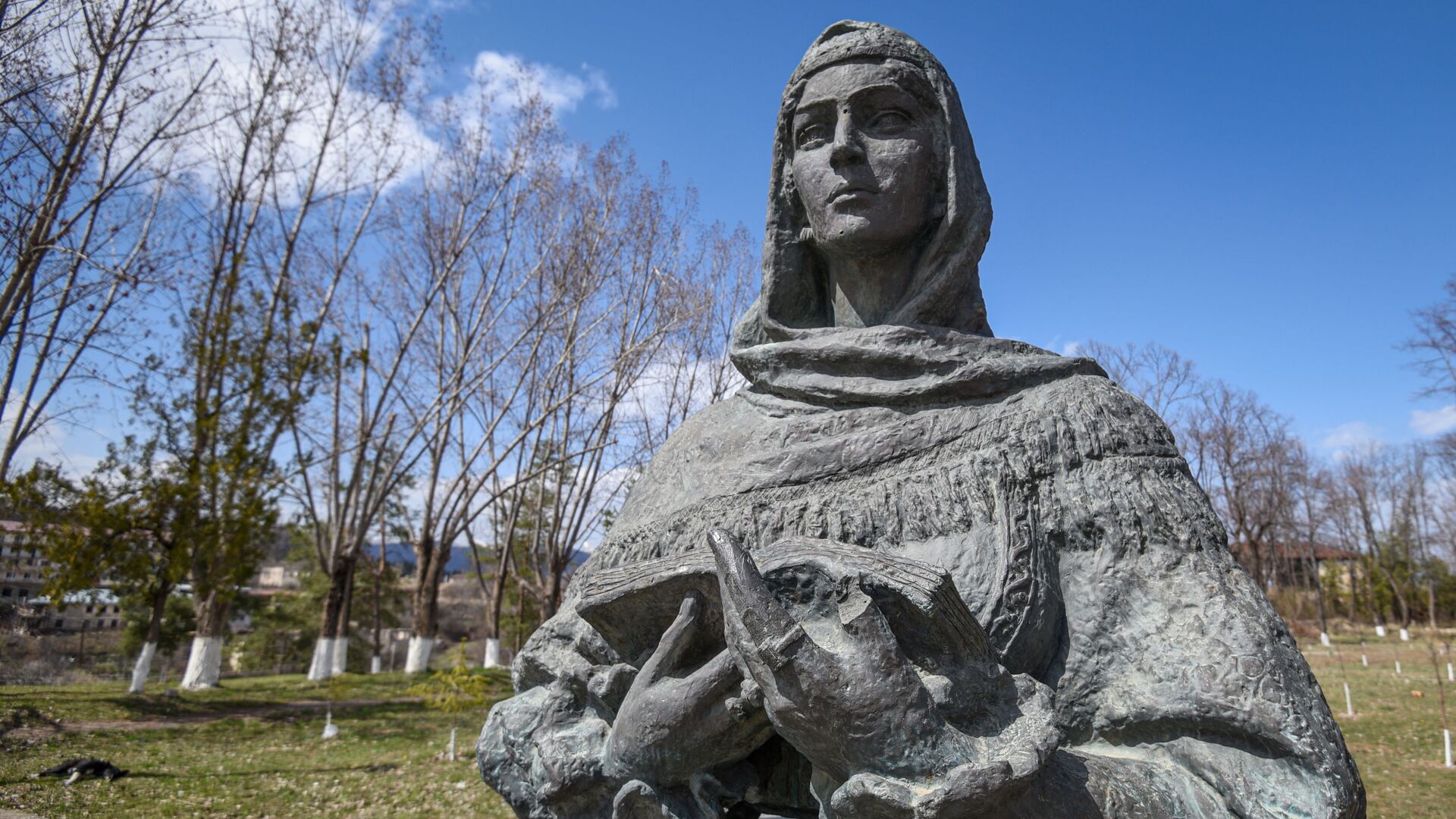 Khurshidbanu Natavan was a prominent poetess and cultural figure, whose legacy has been considered among the finest examples of Azerbaijani literature.
Born into a noble family in Shusha, she was exposed to the arts and literature from a young age. Her father, Mehdigulu Khan, the last ruler of the Karabakh Khanate (1748–1822) encouraged her to pursue her passion for poetry, and she soon became known for her lyrical and romantic verses.
The 19th century poetess was often corresponded with some of the most notable poets of her time. After her father's death, she took the rule over Karabakh and became deeply involved in philanthropic work.
She did a lot for the welfare of people, including building water works, opening schools and building hospitals.
Natavan was first to provide her home city Shusha with drinking water. A water main was first laid down in Shusha in 1883, thus solving the water problem.
Today, Natavan's legacy continues to be celebrated in Azerbaijan and beyond.
Known as "The Flower Book", her album of illustrated verses has been submitted by Azerbaijan for the 2022-2023 cycle of the Memory of the World International Register.
The nomination of the "Flower Book" was endorsed during the 216th session of the UNESCO Executive Board held in the city of in Paris, France
The book is an interesting mix of botany and poetry. The work is the only official poetry album, arising to date. This 227-page album was compiled in 1886.
First launched in 1997, the Register is a list of documentary heritage sites of world significance.
The register focuses on raising awareness among the public, memory institutions, governmental, non-governmental and other stakeholders of the need to create a supportive policy environment for the protection, promotion, access and utilization of documentary heritage as a whole.
Moreover, UNESCO Executive Board adopted The Bicycle for Al initiative, co-drafted by the Azerbaijani delegation.
The initiative jointly proposed by Azerbaijan, Austria, UAE, Kenya, Mexico, Poland and Vietnam highlights the role of the bicycle as a clean, affordable and easy to learn means of transportation and as a way to facilitate access to sport, whose use has no climate impact and contributes to the fulfillment of the Sustainable Development Goals (SDGs).
The UNESCO member states highlighted the importance of investing in bicycle infrastructure and building networks to enable and promote the use of bicycles and cycling across countries and cities.
Note that Azerbaijan and UNESCO have established a fruitful partnership since 1992.
In 2003, they signed a comprehensive framework agreement covering areas such as culture, science, education, and communication.
Many Azerbaijani cultural sites have been included in UNESCO's World Heritage List, including Icharishahar (Old City) with Maiden Tower, Shirvanshah's Palace, Gobustan National Historical-Artistic Reserve, etc.
Furthermore, the Pomegranate Festival and Art of miniature were inscribed in UNESCO Representative List,while the city of Shaki was included in UNESCO's World Heritage List. In 2021, Lankaran District was included in the UNESCO list "Network of Creative Cities".
UNESCO also honors Azerbaijan's outstanding personalities like the poet and thinker Imadaddin Nasimi, Fikrat Amirov, great philanthropist and oil magnate Haji Zeynalabdin Taghiyev, etc.
UNESCO also recognizes Azerbaijan's outstanding personalities such as renowned poet and philosopher Imadaddin Nasimi, prominent composer Fikrat Amirov, philanthropist and oil magnate Haji Zeynalabdin Taghiyev.
---
Follow us on Twitter @AzerNewsAz