Buongiorno Ceramica: Ceramic art works to be demonstrated in Baku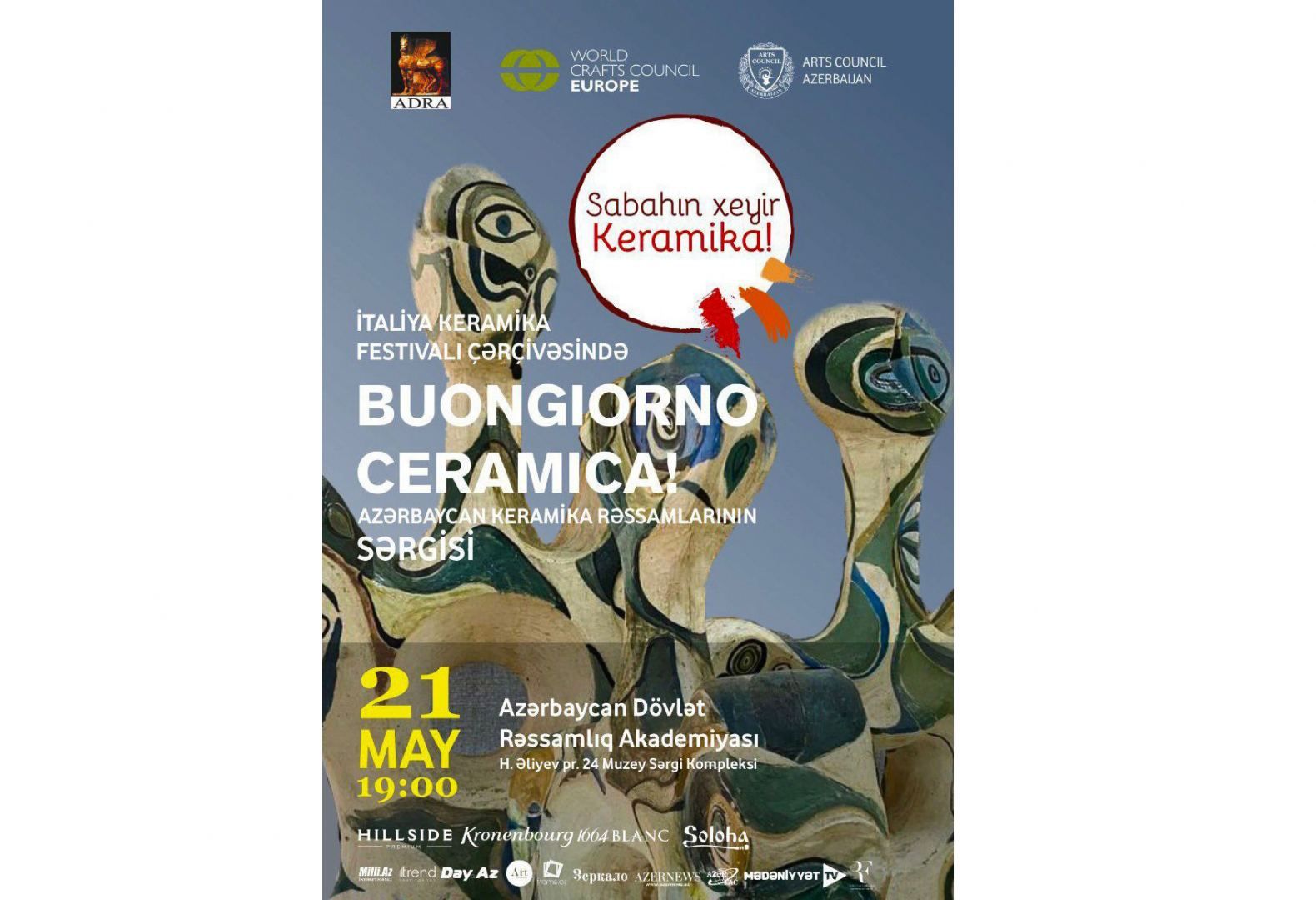 The Museum and Exhibition Complex of the Azerbaijan State Academy of Fine Arts will host an exhibition on May 20-21.
The exhibition will open within the Italian festival "Buongiorno Ceramica" with the joint cooperation of the NGO Arts Council Azerbaijan and the Azerbaijan State Academy of Fine Arts, Azernews reports.
Ceramic art is an integral part of the Azerbaijani culture and history, it occupies an important place in the heritage of the Azerbaijani people.
The exhibition will feature around 100 ceramic works made in different techniques and styles.
Buongiorno Ceramica is a festival initiated by the Italian Association of Cities of Ceramics (AiCC) in order to promote and improve ceramic art and craftsmanship.
Traditionally, on May 20-21, various events are held across Italy. For the first time, Azerbaijan also joins a series of events organized within the festival.
Many exhibitions and workshops will be organized as part of the event. Master classes will be held at Gilabi Ceramics Creative Center in Balakhani village.
The opening of the exhibition will take place on May 21 at 19:00 at the Museum and Exhibition Complex. Admission is free.
Media partners of the event are Azernews.Az, Trend.Az, Day.Az and Milli.Az.
---
Follow us on Twitter @AzerNewsAz