Baku to host Opera and Fashion. Sultan Couture 20 concert & exhibition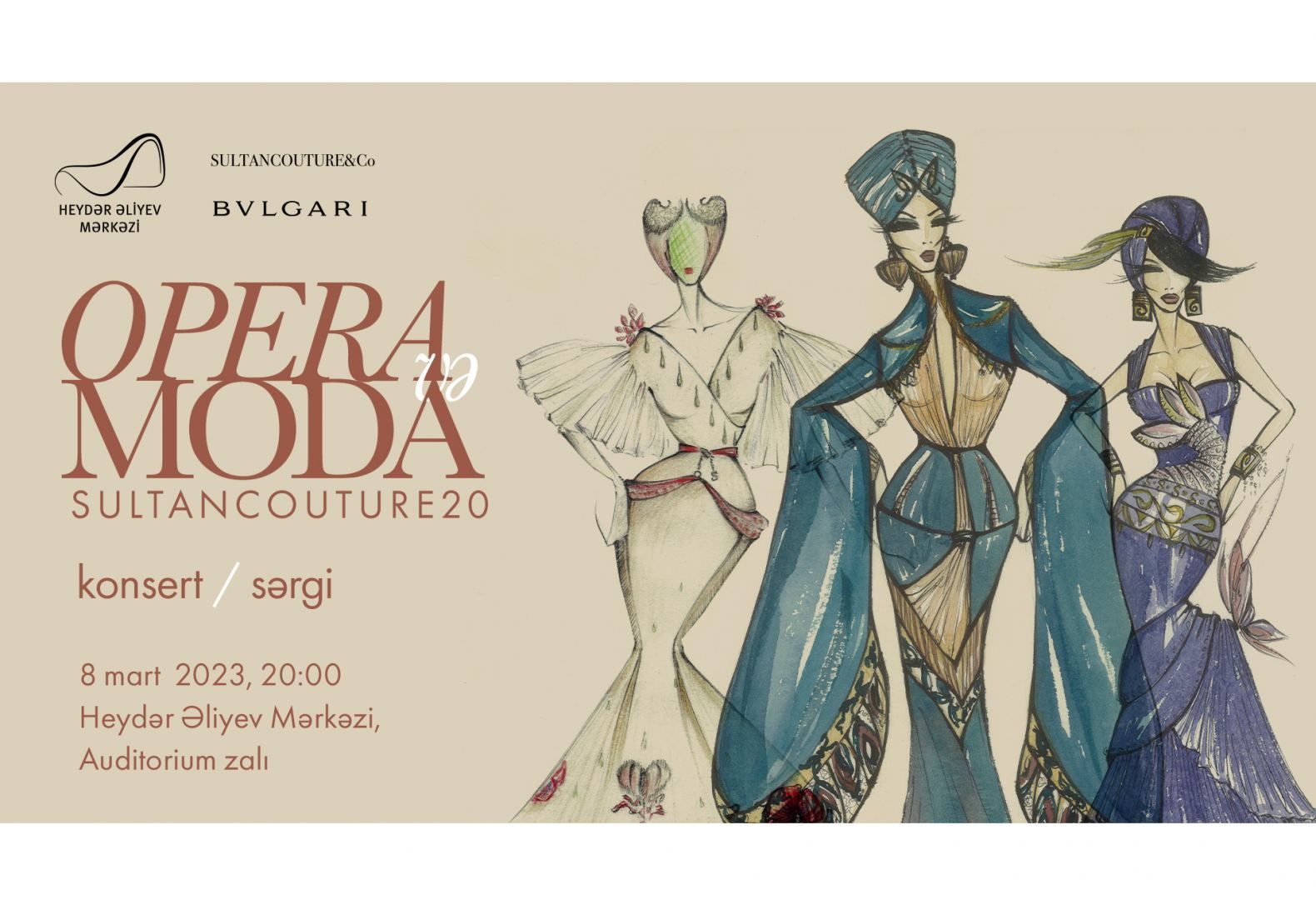 The Heydar Aliyev Center invites Baku residents and capital's guests to enjoy the "Opera and Fashion. Sultan Couture 20" concert program and exhibition on International Women's Day (March 8), Azernews reports.
Opera and fashion have always been closely intertwined. Opera divas took the stage in the most beautiful outfit and jewelry. Opera costumes come into fashion, or fashion constantly appears on the opera stage.
Spectators have always watched with keen interest the joint stage performances of fashion houses with famous opera productions.
During the concert program, acclaimed opera singers, laureate of international competitions Yana Melikayeva (mezzo-soprano), soloist of the Moscow Stanislavsky and Nemirovich-Danchenko Academic Music Theater Anastasiya Chernovolos (soprano), soloist of St. Petersburg's Mariinsky Theater Yulia Suleymanova (soprano), Yekaterina Sannikova (soprano), and soloist of the Helikon-Opera Moscow Music Theater Elnara Mammadova (soprano) will perform the most famous works of national and international composers.
The opera stars will be accompanied by the Azerbaijan State Symphony Orchestra under the baton of conductor Mustafa Mehmandarov.
Opera divas will appear on the stage dressed in costumes designed by Orkhan Sultan, specifically for this concert.
Some 16 stunning outfits belonging to the brand "SULTAN COUTURE & Co", which celebrates its 20th anniversary, will be presented at Auditorium Hall as part of the concert.
The opera singers, who will take the stage will also present Bvlgari jewelry.
Thus, the audience will have a chance to watch both beautiful vocal interpretations, a rich repertoire, and a collection of a famous jewelry brand with eye-catching stage costumes.
On the same day, an exhibition providing information about the first Azerbaijani opera singers will be presented at the Heydar Aliyev Center.
Note that female singers take a special place in the history of opera art in Azerbaijan, which dates back to 1908.
For the first time in the Muslim East, female performers entered Azerbaijan's theatrical stage.
The exhibition will provide insight into the life of the country's first female opera singers- Fatma Muxtarova, Shovkat Mammadova, Gulhar Hasanova, Sonya Aslanova, Sonya Mustafayeva, as well as Shafiga Axundova, known as the first female composer, who wrote opera in the East.
Photographs from Uzeyir Hajibayli's "Leyli and Majnun", Muslim Magomayev's "Nargiz", Niyazi's "Khosrov and Shirin", Afrasiyab Badalbayli's "Maiden Tower", Giuseppe Verdi's "La Traviata", Reinhold Gliere's "Shahsanam" and Georges Bizet's "Carmen" operas will be exhibited as well.
Visitors will also have the opportunity to see two historical costumes-Hagigat Rzayev's costume Rzayeva as Leyli (Leyli and Majnun) and Nazakat Mammadova's costume as Solmaz (Fiery Bride).
Another section of the exhibition will showcase Orkhan Sultan's clothes, sewn by him over the past 20 years.
Tickets can be purchased at the Heydar Aliyev Center's ticket office, iTicket.az, as well as retail outlets.
--
Follow us on Twitter @AzerNewsAz