Gilavar Photo Club whips up interest in keen photographers [PHOTO]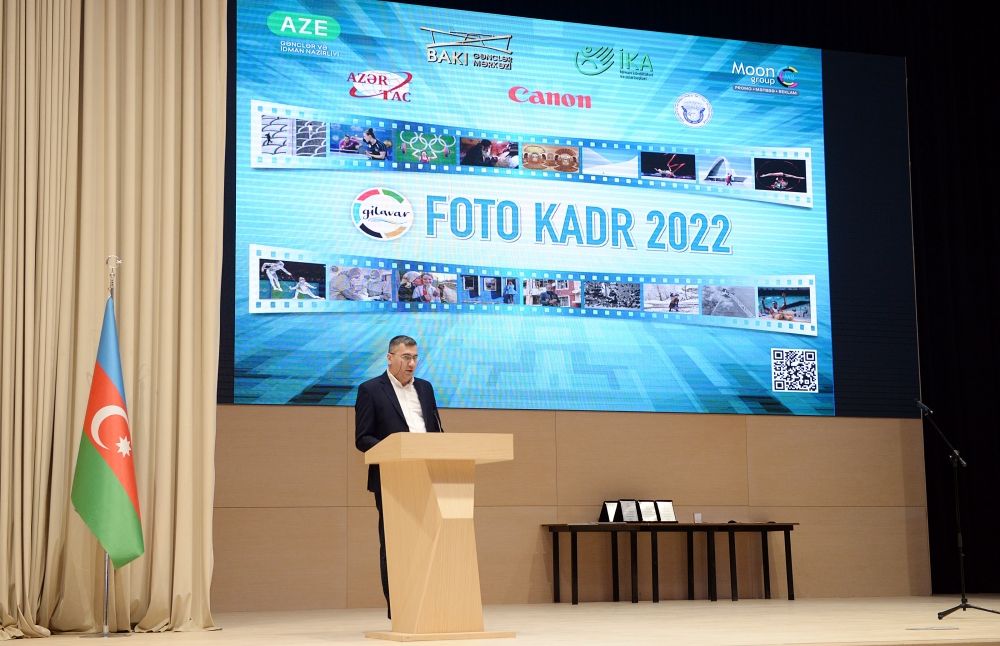 Through its multifaceted activities, the Gilavar Photo Club successfully contributes to the country's photography art.
Founded in 2017, the Gilavar Photo Club aims at discovering and supporting talented photographers.
The club's participants are actively engaged in local and international photo contests. Since 2017, the photo club has been a member of the International Association of Art Photographers. In 2020, the Gilavar Photo Club became Azerbaijan's official representative at the association.
2023 marks the fifth anniversary of the photo club that promotes photography art in the country and beyond its borders.
On this occasion, the Gilavar Photo Club awarded some of the best photographers in the "Stills 2022" competition.
The awarding ceremony took place at the Baku Youth Center and brought together many officials, photographers, press secretaries, and mass media representatives.
Chairman of the Gilavar Photo Club Board of Directors Rashad Mehdiyev addressed the event. In his speech, he listed a number of projects implemented by the photo club over the past years.
Over this time, the photo club organized over 10 international photo contests with the special permission of the International Federation of Photographic Art, Photographic Society of America (PSA),
At the same time, over 4,000 photographers from about 80 countries participated in international photo contests organized by the club.
Mehdiyev noted that for the first time, the club launched a competition called "Azerbaijan Press Photo" - "Press Photo of the Year" in the field of photojournalism.
Founder of the Gilavar Photo Club Dilavar Najafov and the Gilavar Photo Club Board of Directors Rashad Mehdiyev spoke about the photo club's main objectives.
Gilavar Photo Club's main goals include the search for talented photographers and photography art development in the country.
The photo club supports the participation of photographers in international photo contests and arouses interest in anyone keen on photography.
Next, the Gilavar Photo Club awarded Azerbaijani photographers, who distinguished themselves in international competitions as well as the winners of "Photo shoots 2022" and "Azerbaijan Press Photo" competitions.
Furthermore, the guests of the ceremony viewed a photo exhibition held as part of the event.
---
Follow us on Twitter @AzerNewsAz