Eurovision 2018: Aysel Mammadova presents clip "X my heart" [VIDEO]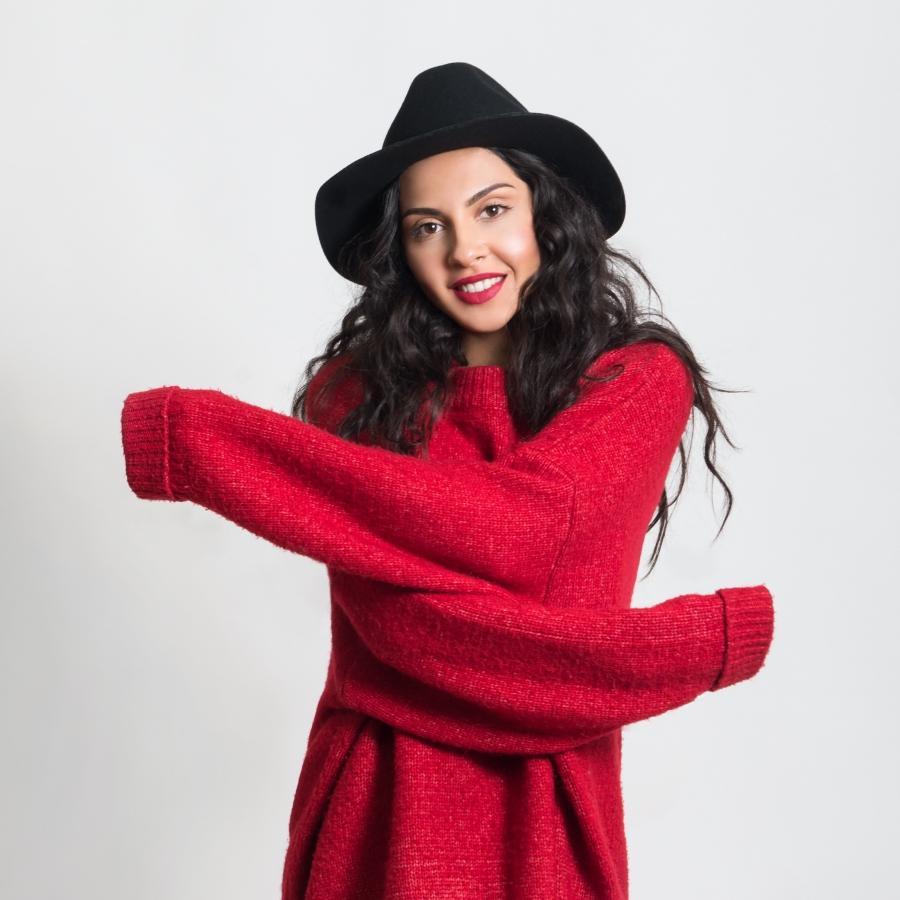 By Nigar Pashayeva
Azerbaijan representative in international song contest "Eurovision-2018" released official clip on her song.
Aysel Mammadova will perform at the contest with the song "X my heart".
Azerbaijan singer announced that the clip was shot abroad, and she was pleased with the result.
An international team, including specialists from Azerbaijan, Greece, Great Britain, Sweden, Cyprus, Portugal, Russia, and Ukraine worked under the project.
The song "X my heart" was written by Greece compositor and producer Dimitros Kontopulos and Swede Sandra Borman, who wrote the victorious song "Running scared" in the execution of Eldar Hasimov and Nigar Jamal in ESC-2011.
Aysel Mammadova, the 28-years-old singer has shown great interest in music from the childhood. ESC's competitor also participated in "Zhara" feast alongside Russian celebrities.
Her vast experience in jazz festivals reaches far across the Azerbaijani borders. The singer has participated in music events held in Russia, Georgia, Turkey, Ukraine, Israel, Switzerland, the Netherlands and Italy.
Her debut single "So Magical" was released in 2013, followed by "You are in me" in 2014. The singer's repertoire includes such self-written works as Gravity", "9 Moons Of Saturn", "Dream On" and other songs.
Aysel is a member of the Baku Jazz Centre and works on a project combining classics, jazz and electronic music with English lyrics.
AISEL (singer's pseudonym) will perform in the first semi-final on May, 8.
The country's rivals at the first half of the semifinal 1 will be Belarus, Bulgaria, Lithuania, Albania, Czech Republic, Belgium, Iceland, Israel and Estonia.
Representatives of Switzerland, Finland, Austria, Ireland, Armenia, Cyprus, Croatia, Greece, FYR Macedonia have been included in the second half of semifinal 1.
Russia, Serbia, Denmark, Romania, Australia, Norway, Moldova, San Marino, and the Netherlands will compete in first half of semifinal 2.
Representatives of Montenegro, Sweden, Hungary, Malta, Latvia, Georgia, Poland, Slovenia, and Ukraine will perform in the second half of semi final 2.
Ten countries from each semifinal will qualify for the final.
Portugal won the right to host the Eurovision 2018 after the triumph of Salvador Sobral at the contest in Kiev this year. The Grand Final will take place on May 12 in Lisbon.
--
Follow us on Twitter @AzerNewsAz