7 December 2017 13:10 (UTC+04:00)
1 423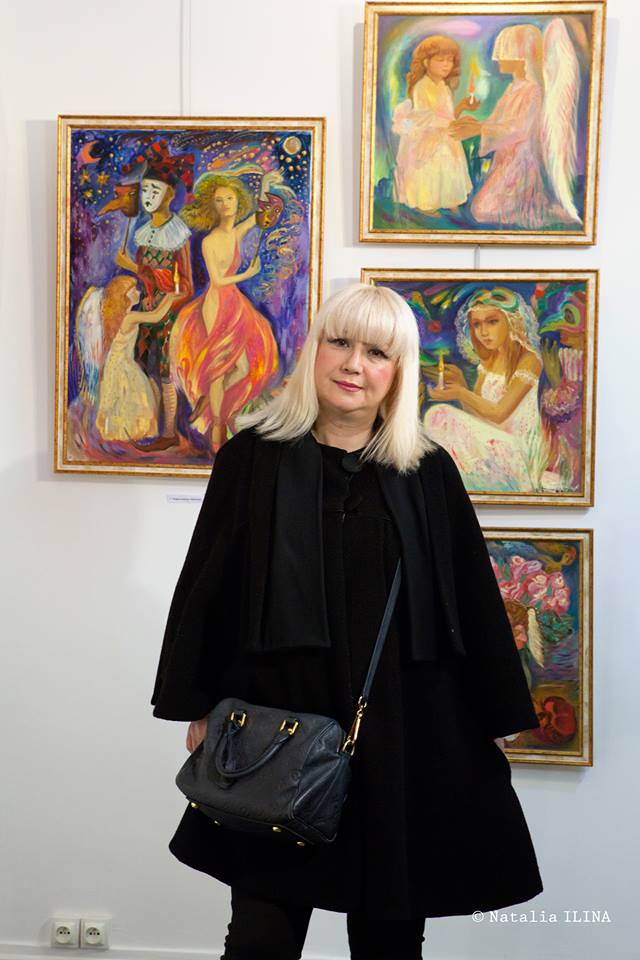 By Laman Ismayilova
The works of Azerbaijan's world-famous artist Nigar Narimanbayova are demonstrated at an international exhibition of contemporary art dedicated to the New Year.
The exhibition opened in the Parisian gallery 'Monod' on December 6, was held with the support of Stella International Art Society. The exhibition will last until December 16.
The national artist presented four paintings at the exhibition, which brilliantly reflect mother's strong feelings in different colors.
There's some large, overwhelming, and beautiful piece at the center of motherhood that is so hard to put words to. Maybe that piece is best called love.
The paintings by national artist encouraged viewers to think deeply.
Chairman of the Stella Art International Association, Stella Kalinina, who has a great reputation among artists in Paris, told reporters in France that she has been working with Narimanbayova for five years. The works create a high mood in the exhibition in visitors and encourage viewers to think deeply.
Famous for her brilliant works, Nigar Narimanbayova lives and works in Baku and Paris. She graduated from Azerbaijan State Art school named after Azimzade and All-Union state Institute of cinematography. S. A. Gerasimov in Moscow.
Her famous painting 'Marionette', which enters the artist's series of paintings 'Love Toys', won the main prize of the Salon of independent artists - TOILE D'OR 2016. The painting 'Adagio' received the prize of the Salon of independent artists - TOILE D'OR 2016.
Nigar Narimanbayova's five paintings including 'The Puppet', 'Kiss of a Nymph', 'Magic of the Night', 'Broken Wings' and 'Confession of a Mermaid' were also displayed at the largest international exhibition of contemporary art Salon Business Art Fair 2017.
She was awarded with an honorary diploma signed by the commissioner of the salon Georges Levy and art magazine La Gazette Des Arts, with inscription "For the creation of a magical unique world filled with fairy tales and magic"
Narimanbayova is a member of the Union of Artists of Azerbaijan and the International Association of Art. Her paintings are displayed in the exhibition halls of the Azerbaijani Ministry of Culture and Tourism, National Museum of Art of Azerbaijan as well as in private collections.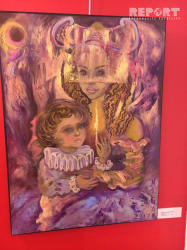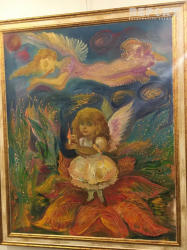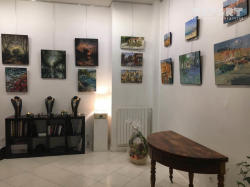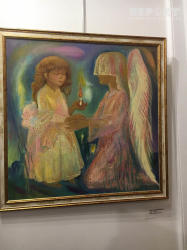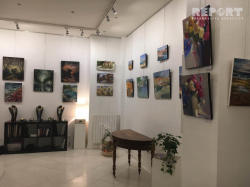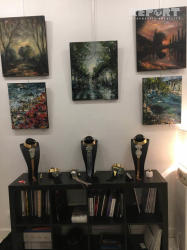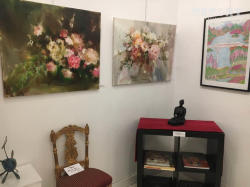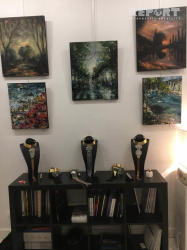 Related News