Azerbaijan-Korea Joint Commission to meet in Seoul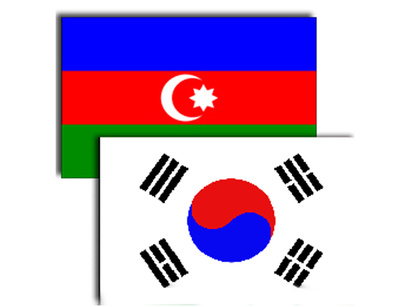 The first meeting of the Joint Commission on Economic Cooperation between the Government of the Republic of Azerbaijan and the Government of the Republic of Korea will be held in Seoul on June 14, Azertac reported.
The Joint Commission on Economic Cooperation was established in 2015 in accordance with the agreement on economic cooperation between Azerbaijan and Korea.
Co-chaimen of the Commission are Iltimas Mammadov, First Deputy Minister of Communications and High Technologies of the Republic of Azerbaijan on behalf of Azerbaijan and Korean Vice Minister of Trade, Industry and Energy Woo Taehee on behalf of Korea.
About twenty Korean companies are doing their business in Azerbaijan. About four thousand people from Azerbaijan and Korea on average exchange their business on a yearly basis.
Korean Ambassador Kim Chang-gyu earlier cited prospective cooperation possibilities, especially in farming and medical service, transportation and tourism.
"We also have high cooperation possibilities in ICT and manufacture. So I would do my best to promote cooperation in investment through involving Korean companies here to contribute to increasing our trade, communication and exchange of people. The Korean ICT industry is the most advanced in the world. Many international organizations highly praise the advancement of the Korean industry, so it is possible for the two countries to help each other. Azerbaijan`s ICT industry is also rapidly developing," he said then.
---
Follow us on Twitter @AzerNewsAz