2 October 2015 16:53 (UTC+04:00)
1 787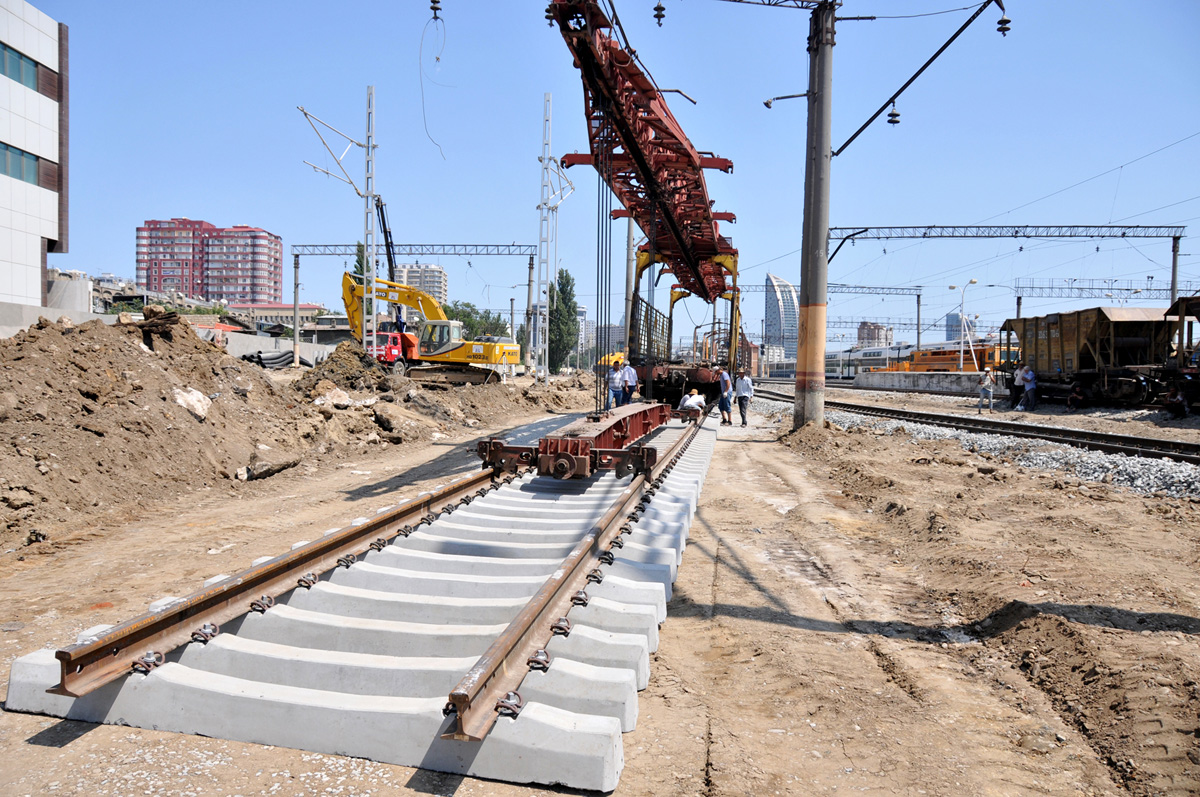 By Vusala Abbasova
The current situation in Turkey will not have any influence on the construction of the Baku-Tbilisi-Kars railway, said Cenap Asci, Turkish Minister of Trade and Customs.
Asci noted the significant importance of the BTK project, providing for the economic development of Azerbaijan, Georgia, Turkey and other countries, especially as a link between East and West.
Therefore, the minister expressed his belief that the project will be successful completed on time, i.e. in 2016.
He also said that the Ministry attentively monitors construction every day. Noting that the project has been slightly delayed, Asci stressed that this is related to more solid ground than was expected -- making it much more difficult to dig tunnels -- but none to the political situation in Turkey.
He reminded that the Turkish government is a great stakeholder in the implementation of the BTK project.
Earlier, Turkish Economy Minister Nihat Zeybekci said that the BTK railway construction project would have a significant impact on the economic situation in the region as it designed to be a transport corridor between Europe and Asia.
Besides, the BTK railway will strengthen the energy corridor between Baku and Ankara.
The BTK railway is being constructed under a Georgian-Azerbaijani-Turkish intergovernmental agreement.
The State Oil Fund of the Republic of Azerbaijan (SOFAZ) finances projects in accordance with an Azerbaijani presidential decree 'On the implementation of the Baku-Tbilisi-Kars project activities' dated February 21, 2007.
Azerbaijan has already ordered 30 new carriages from the Swiss Stadler Rail Group for use on the BTK railway, which will be available next summer.
These carriages are equipped with an automatically shifting wheelbase, to accommodate for the width of railway track.
The new 10, 20, and 32-seater passenger cars will have built-in Wi-Fi and other novelties.
The BTK railway line will expand multi-modal transportation opportunities and ensure the growth of passenger and freight transportation.
It has already attracted the attention of countries like Kazakhstan, Turkmenistan, Afghanistan, Pakistan, and India.
After the third year of operation, the projected volume of cargo under the railway line will be three million tons; five million tons after the fifth year; and after its tenth year, the railway could accommodate more than 10 million tons of cargo.
---
Follow us on Twitter @AzerNewsAz
Related News