1 September 2015 17:37 (UTC+04:00)
1 098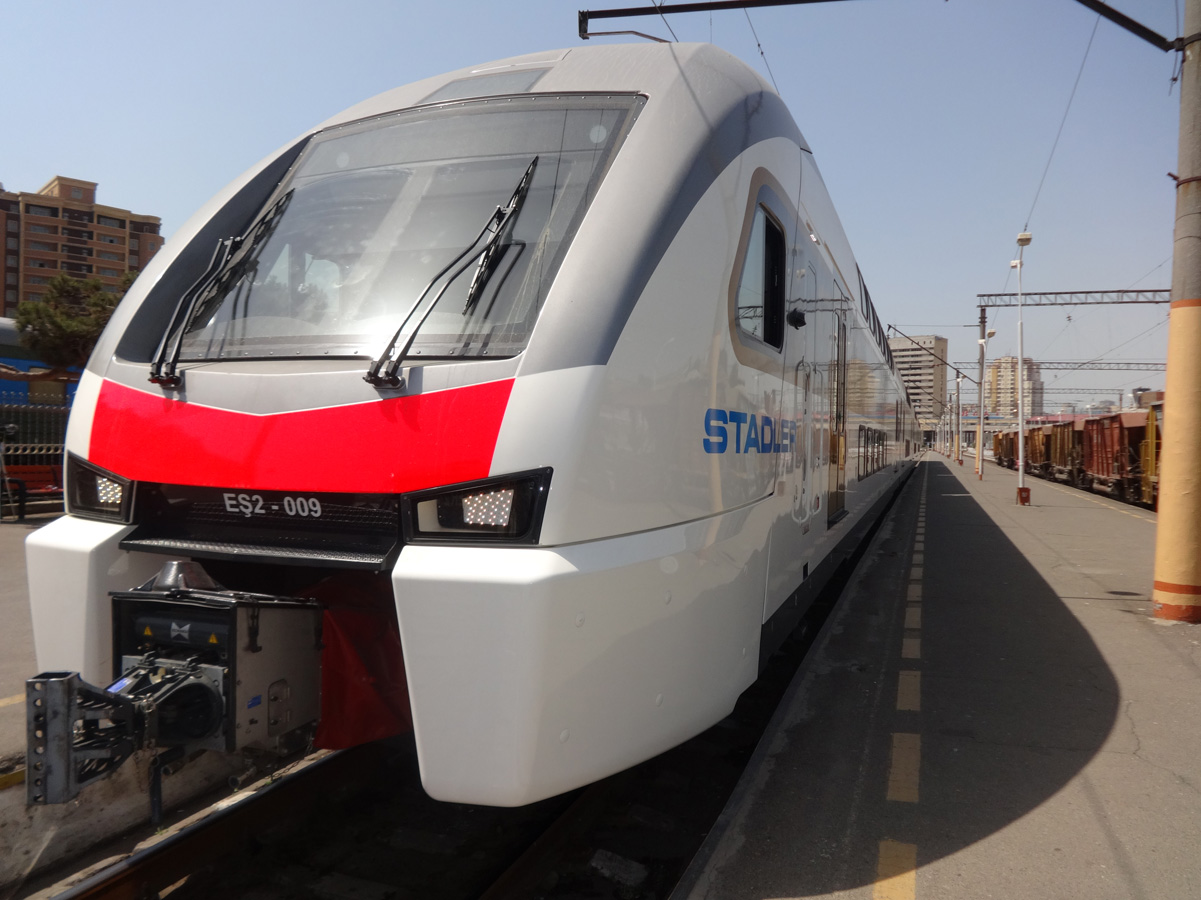 By Nigar Orujova
Overhaul of passenger section of the railway line Baku-Khirdalan-Sumgayit have been completed, Nadir Azmammadov, the head of the press service for Azerbaijani Railways, told local press.
Azmammadov said construction of a bypass railway with the length of 1.65 km for the movement of trains in the direction of Sumgayit station without entering the main station of the city completed.
The whole 63 km of Baku-Khirdalan-Sumgayit railway line have been capitally renovated, he said. At the same time, accomplish works are underüay at the stations along the Baku-Sumgayit.
In addition, the demolition of the old administrative building of the passenger station in Sumgayit is ending. A new two-story building corresponding to modern standards will be built at the site.
High-speed double-decker Stadler trains will begin operating on the Baku-Sumgayit route from September 15.
Azerbaijani Railways began repair work on the railway Baku-Khirdalan-Sumgayit early this March.
As of now, the electric trains that run between Azerbaijan's two biggest cities Baku and Sumgayit on the Baku-Balajari-Sumgayit route arrive at their destination in one hour 22 minutes. After the renovation, the time will be reduced to 40 minutes.
At present, Azerbaijan has three double-decker trains with two more trains to arrive by the end of the year.
The KISS double-decker electric railcar was produced at the Stadler Minsk factory by the Stadler Rail Group Company. The train has 396 seats, including 84 business class seats, and has a total capacity of 919 passengers.
A one-way ticket is expected to cost about 50-70 qepik ($0.47- $0.66) for the trip.
In the future, the trains will carry passengers on the 91 km long circular Baku-Sumgayit-Baku route, which is currently being renovated.
Ten trains are expected to operate on the circular route. The average speed on the new railway line will be 63 kilometers per hour. The rail line will have 23 stations and stops.
Azerbaijan Railways and Switzerland's Stadler Rail Group signed a contract on the purchase of five KISS double-decker trains at the 14th International Transport, Transit, and Logistics Exhibition in Baku this May.
The contract is worth about 60-70 million euros, which is to be paid to Stadler Rail Group within 20 years with the help of revenues generated from passenger transportation.
__
Nigar Orujova is AzerNews's staff journalist, follow her on Twitter: @o_nigar
Follow us on Twitter @AzerNewsAz
Related News