Azerbaijan invites Huawei to take part in internet project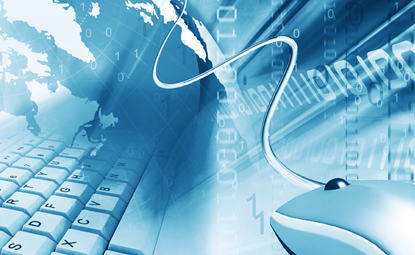 By Nigar Orujova
Azerbaijan has invited Chinese company Huawei Technologies to participate in the broadband internet development project in the country, Communications and High Technologies Ministry reported on August 19.
Huawei company is a leading service provider of global information and communications technology solutions.
Currently, the company is one of the largest providers of telecommunications equipment for communications companies (the largest fixed and mobile communications, as well as ISPs) in the public and private sectors of Azerbaijan.
Prospects for expansion of the company's activities in Azerbaijan were discussed during the meeting of Communications and High Technologies Minister Ali Abbasov and newly appointed head of Huawei office in Azerbaijan Liu Jian Wei.
Abbasov provided his guests with detailed information about Azerbaijan's economic achievements, including the reforms and projects that had been implemented in the sphere of information technologies.
"The rate of development of the IT sphere in the country had been increasing year by year," he added.
He also mentioned the implementation of Trans-Eurasian Information Super Highway project (TASIM) and creation of the Eurasian Connectivity Alliance (EuraCA) and the National Broadband Internet Development project. NBID project envisages provision of high - speed internet and other modern telecommunication services to all residential areas of the country via an optical fiber cable network.
For his turn, Liu Jian Wei expressed interest in continuation of cooperation in the field of developing mobile communication, the Internet and in general IT.
The sides also discussed issues of mutual interest and prospects for future cooperation.
The cost of the 'Fiber to the home' project is estimated at more than 450 million manats ($573 million).
The ultimate goal of the project is to provide the whole country, including remote rural settlements, with high-speed internet in the range of 30-100 Mbit/s, and bring the number of broadband internet users up to 85 percent from the current 70 percent.
At present, the penetration rate of broadband internet among the Azerbaijani population is 50 percent.