Azerbaijan rank 4th in per capita GDP among CIS states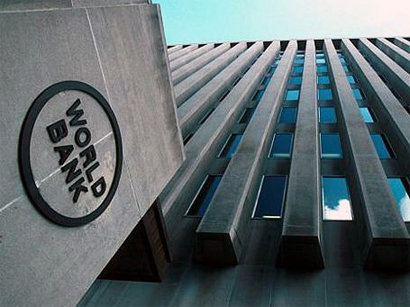 By Gulgiz Dadashova
Azerbaijan sees an uprising trend in its GDP growth. This paves the way for a steady and rapid development of the country's population, which in turn affects the GDP per capita.
Azerbaijan increased its per capita GDP to $7,812 (against $7,394) in the current US dollar value in 2013, according to the World Bank's database.
This raised the rank of Azerbaijan to 67th among world countries and 4th among CIS states after Russian Federation (14,612), Kazakhstan (13,172) and Turkmenistan (7,987).
Azerbaijan also outstrips the Baltic States followed by Belarus, Luxembourg, Montenegro, China, Macedonia, Ukraine, Georgia, Armenia and others.
The report showed that Luxembourg (GDP - 111,000 per capita), Norway (101,000) and Qatar (93,000) remain the richest countries in the world. In the "major league" of the World Bank, the most notable change has been the rise of Macau's rank (Special Administrative Region of China) to 4th:GDP per capita in this former Portuguese colony and the world's biggest casino center increased by 18% - to 91,000, so Macau bypassed even Switzerland.
The WB referred to official statistics in its reports and Azerbaijan's State Statistics Committee said the country's GDP for 2013 amounted to 57.7 billion manat ($73.55).
Azerbaijan's population has hit 9,511,100 people, the Committee reported. Some 53.2 percent of the population live in towns, while 46.8 percent in the rural areas.
Azerbaijan's population has increased by 34,000 people or 0.4 percent since early 2014. The population density is 110 people per square kilometer, official figures suggest.
Over the past ten years that were remarkable years for Azerbaijan's economy, GDP increased 16-fold, GDP per capita increased 10-fold and other macroeconomic indices increased as well. A different tendency was observed in the last five years in terms of assessing macroeconomic growth. In the last five years, the economic growth showed itself along with the diversification of economy. Decrease in oil sector did not influence GDP, as a sharp rise was observed in non-oil sector since 2010.
A 10-fold growth in non-oil sector Azerbaijan is much more than other CIS countries and this is very important for the economic sustainability of the country.
Azerbaijan achieves its economic goals mainly thanks to its oil and gas sector, which is the country's comparative advantage in the trade world. However, Azerbaijan is gradually reaching an economic diversification and modernization to improve its competitiveness, ensure its sustainable economic growth and upgrade the welfare of its citizens.
Currently, Azerbaijan seeks to realize "Azerbaijan 2020: Vision into the future" concept that is aimed at increasing exports of the non-oil sector of the economy, poverty reduction, etc..
The concept, approved in late 2012, envisages annual growth of non-oil GDP by 7 per cent, bringing the GDP per capita to $13,000, and non-oil exports per capita up to $1,000.
The concept envisions 250 activities, among which 96 are targeted at the human capital development, and 66 are aimed at the creation of a competitive economy and the rest at the development of other sectors