Repair works are underway on internal roads of Ganja city [PHOTOS\VIDEO]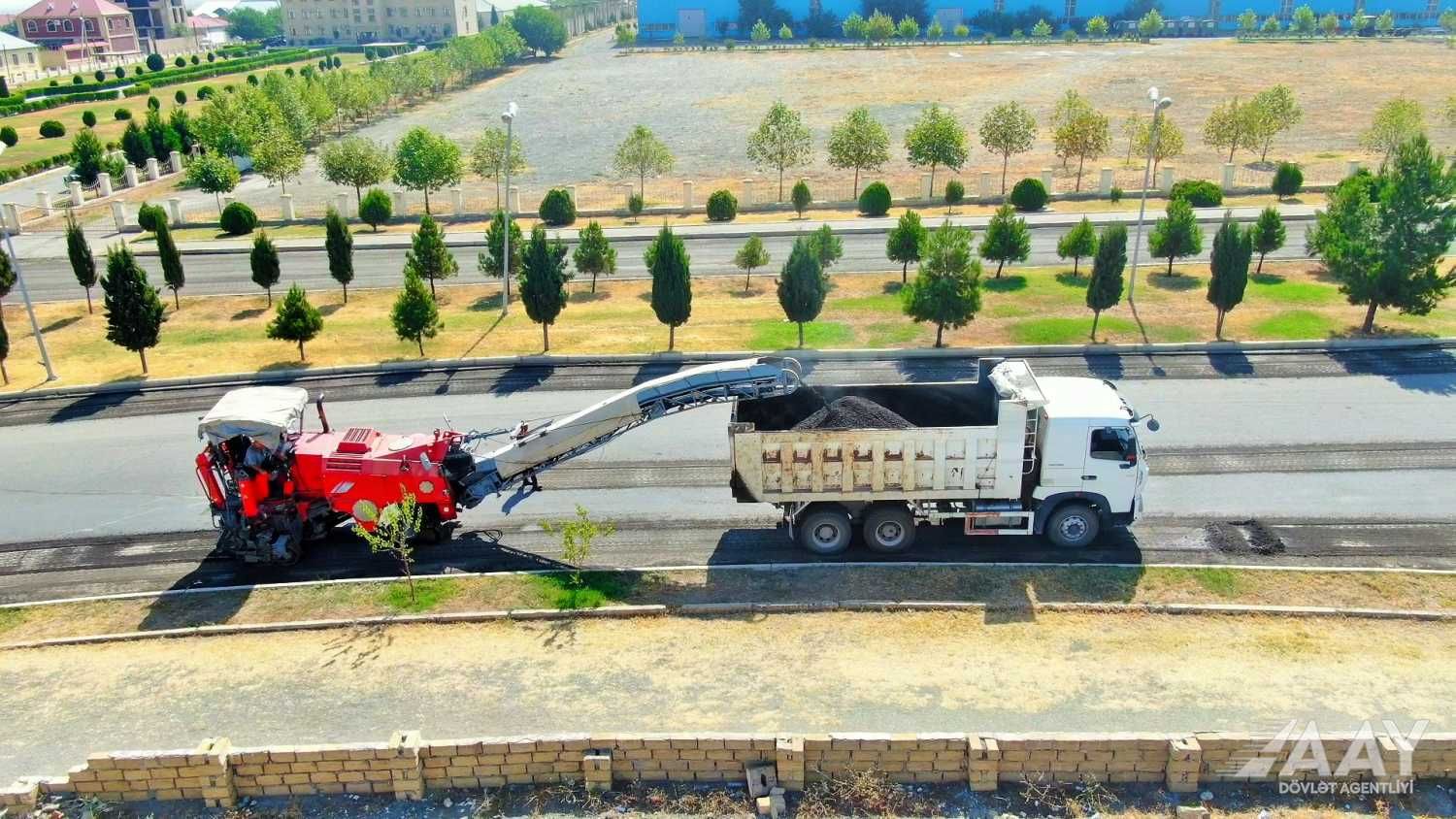 According to the Decree of the President of the Republic of Azerbaijan on the repair of internal roads of Ganja city, the State Road Agency of Azerbaijan carries out large-scale repair and construction works, Azernews reports, citing AAYDA.
Thus, according to the Order, the repair of 52 streets with a total area of 346 thousand square meters is planned in Ganja city. In this context, the reconstruction works have already started for some time.
In the course of repair and construction works the old pavement on streets and roads is dismantled, if necessary the unsuitable soil of the earth bed is excavated and removed, the new earth bed is constructed by backfilling method, and a new road base is constructed from the optimal crushed stone-sand-gravel mixture. Following the above works, a new asphalt concrete pavement with coarse and fine grains is being laid.
Within the framework of the project, existing pavements are being restored, new pavements are being constructed, and paving stones are being laid along the edges to ensure convenient and safe movement of citizens along the roadside.
For the normal organization of road traffic on the streets where asphalting works are completed, road marking lines and pedestrian lanes will be applied in accordance with the "Construction norms and rules", as well as modern road infrastructure will be created by installing necessary road signs and information boards on streets and roads.
All works are being carried out in accordance with the schedule prepared under the supervision of AAYDA management. The necessary amount of manpower and equipment has been deployed at the sites to complete the work on time.
In general, in the direction of reconstruction and modernization of road infrastructure, repair, and construction works carried out in Ganja city will create a basis for safe movement of citizens and provide comfortable passage.
---
Follow us on Twitter @AzerNewsAz