Azerbaijan-Pakistan Emerging Economic Ties - expert opinion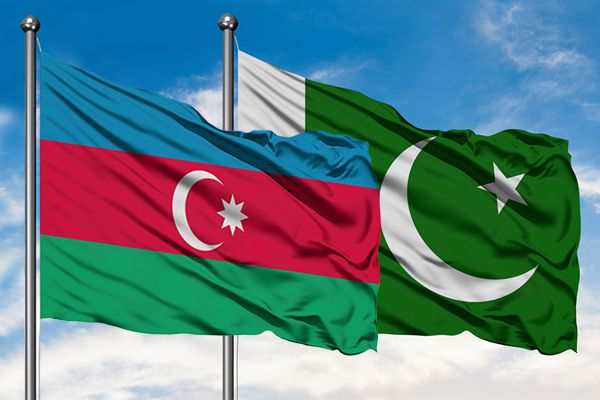 By Dr Mehmood Ul Hassan Khan
Bilateral relations between Pakistan and Azerbaijan have been gaining momentum for the last two years in which political leadership, economic diplomacy, media, and embassies of both sides have played an important role due to which the pace of people-to-people, business-to-business and government-to-government contacts have immensely enhanced in diverse sectors of the economy. Resultantly the volumes of bilateral trade have been substantially increased between the two sides which is a good omen.
Moreover, during various high official meetings, the two leaders also agreed to boost cooperation in the trade, business, defense, security, energy, and other sectors which would gear up mutually beneficial propositions in the days to come.
In this regard, during the last two years, both sides discussed various avenues of collaboration between the two countries including bilateral trade, cooperation in energy and economic sectors.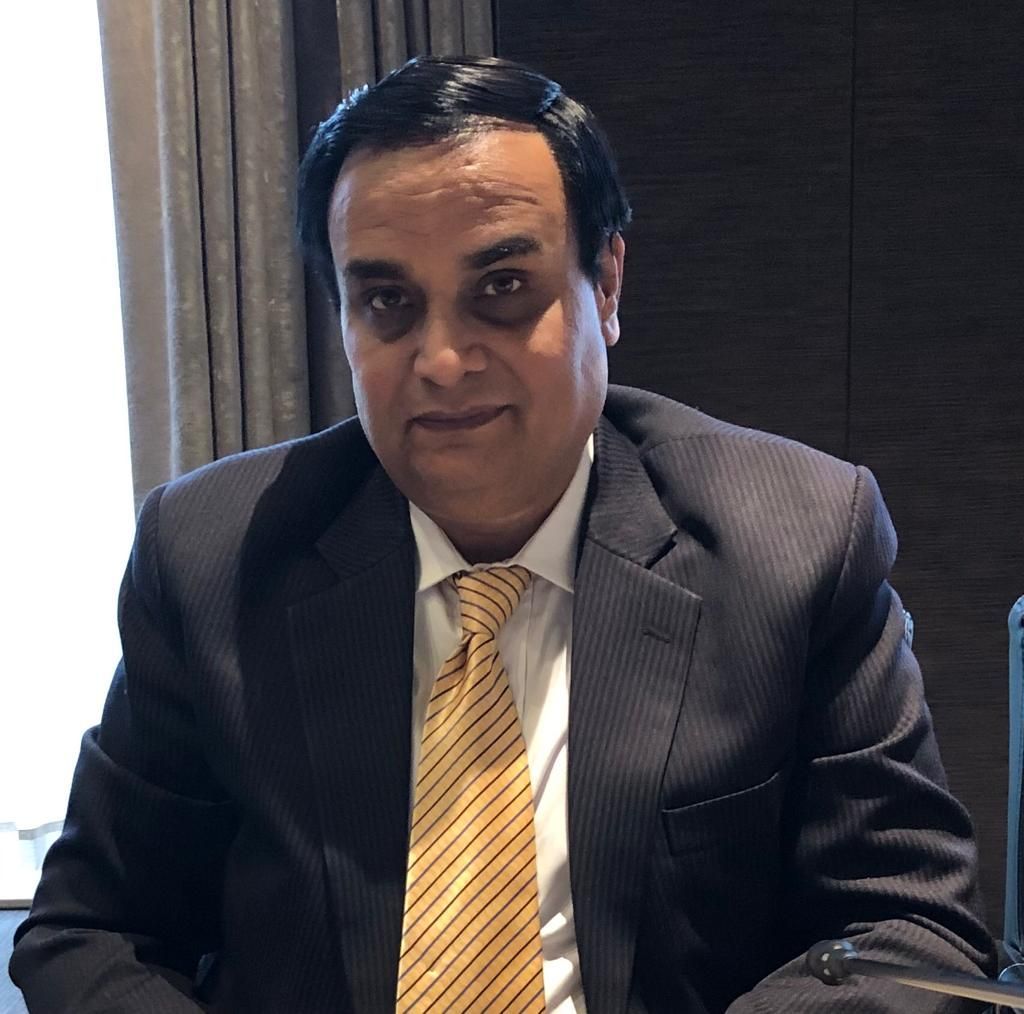 Additionally, they also noted joint work for the further strengthening of relations with a focus on different fields like trade, connectivity, energy, tourism and Information Technology, education, culture, science & technology, space cooperation, agriculture, mining, infrastructure development, medical sciences, sports, cement, pharmaceutical, especially in liberated areas of Garabagh. Furthermore, bilateral cooperation in the defense sector mainly joint drills, training, military production, drones, fifth-generation fighter planes, missile technology, and last but not least, tanks and other modern war gadgets in the days to come.
It hopes that the finalization of the Preferential Trade Agreement (PTA) and Transit Trade Agreement (TTA) between the two countries would further enhance the scope, pace, and utility of the bilateral trade between the two countries in the near future.
There has been an immense increase in the exports of rice from Pakistan because of zero custom duties. Serious efforts are now being carried out and finalized to include more food items in this category, opening new window of opportunities for both the countries. In this context, the establishment of a High-Level Joint Working Group would be useful.
Negotiations for the Preferential Trade Agreement between two countries have been completed. Pakistan's side has already shared a request list of 103 items with Azerbaijan on June 14, 2023, seeking market access. On the other hand, Azerbaijan has shared its request list of 84 items, and the Ministry of Commerce in Pakistan is currently conducting stakeholder consultations on these items. Hopefully, it will be completed very soon and subsequently signed during this year.
The Transit Trade Agreement, Pakistan's Ministry of Commerce shared the draft agreement with Azerbaijan on September 15, 2022, with the consensus of all stakeholders. The agreement encompasses all modes of transportation, including road, railways, air, and sea.
It is suggested that mutual tariff reduction modalities should be finalized as soon as possible aiming at further facilitating trade between Azerbaijan and Pakistan.
It seems that energy cooperation between the two countries has become a hot topic and engine of further strengthening of bilateral relations between the two countries.
Azerbaijan has agreed to provide liquefied natural gas (LNG) to Pakistan at discounted price. Baku will help Islamabad in the fields of oil and gas, aside from investing in Pakistan's solar energy industry which would definitely reduce its energy woes.
Now both sides decided to commence the LNG shipments from Azerbaijan to Pakistan on a monthly basis, with concessional rates being applied to each cargo. To facilitate the collaboration on energy resources, the Pakistan State Oil (PSO) and the State Oil Company of the Azerbaijan Republic (SOCAR) are engaged in government-level cooperation.
The government of Pakistan has expressed a desire to collaborate with Azerbaijan in the field of petrochemicals and solar energy. In this regard, the government extended invitations for Azerbaijan delegations to visit Pakistan, focusing on the economic, trade, aviation, and energy sectors.
There is huge scope for Pakistan's private sector and companies to make investments in Azerbaijan's economy including, infrastructure development, smart living, smart cities, green energies, digitalization, e-commerce, artificial intelligence, quantum technologies, big data, community development, SMEs, Micro-Financing, hand-crafts, marble, cement, fertilizer, pharmaceutical, horticulture, fishing, public health, vaccines, disaster management, money markets and last but not least, aviation, tourism, banking, Islamic banking, education(with dual degrees), modern farming, dairy, renewables, etc. Thus Pakistani businessmen and investors must avail this opportunity and make investments in Azerbaijan,
While meeting with the Chief Executive Officer of the Alternative Energy Development Council of the Energy Ministry of Pakistan, Executive Director of the Private Energy and Infrastructure Council Shah Jahan Mirza the Director of the State Renewable Energy Agency of Azerbaijan floated a workable proposal for Pakistani companies to invest in Azerbaijan's renewable energy sector.
In this regard, necessary information was given on the potential of Azerbaijan's renewable energy, measures to realize this potential, and export opportunities. Pakistani companies have been invited to participate in future renewable energy auctions. Shah Jahan Mirza informed Azerbaijani colleagues about the reforms in the energy sector of Pakistan and the development of the renewable energy sector.
Obviously, the invitation to Pakistani companies to invest in Azerbaijan's renewable energy sector is part of a larger effort to increase cooperation between the two countries.
It is a good omen that the Azerbaijan-Pakistan Technology Forum was held in Baku to establish relations between the IT companies of Pakistan and the state and private partners in Azerbaijan. Representatives from 35 companies from Pakistan that operate in the fields of artificial intelligence, blockchain, cloud technology, and a number of areas of the ICT sector participated in the forum.
Pakistani IT companies have also been invited to operate and invest in the liberated territories of Azerbaijan. The government of Azerbaijan is doing reconstruction work and building smart villages and smart cities in the liberated territories and Pakistani IT companies have the potential to help in these processes.
The Pakistani IT sector is very big, and there is great potential to expand cooperation in the IT sector. It is hoped that the forum will move to active cooperation in the coming months and that Azerbaijani companies will visit Pakistan to get to know Pakistan's IT sector and seek investments in renewables sectors.
Fortunately, Azerbaijan Airlines (AZAL) has already started direct flights between Baku and Islamabad which would further boost tourism and strengthen cultural ties between the two countries. It will further strengthen aviation cooperation leading towards greater trans-regional aerial connectivity, people-to-people and business-to-business contacts between two countries.
Since 2022 direct flights between two countries have been greatly contributing to these relations. Around 50,000 Pakistani tourists visited Azerbaijan during last year which is on the rise.
Moreover, the government of Azerbaijan facilitates Pakistani tourists through an online visa which takes three hours in which the Ambassador of Azerbaijan to Pakistan, Khazar Farhadov played an important role.
His close and constant liaison with the Chambers of Commerce, businessmen, investors, and private companies of Pakistan has further widened the scope of bilateral trade between the two countries.
His innovative interactions with numerous Think Tanks and media outlets in Pakistan have further enhanced the soft image projection of Azerbaijan which is creating mutually beneficial propositions for both countries.
It is suggested that there should be close liaison between tourist operating agencies, tour operators, ministries of culture, tourism, history, and civil aviation of both sides to further enhance bilateral tourism cooperation in which the corporate sector of Karachi, Lahore, medical colleges/doctors, film industry and sport organization can play an important role in the days to come. New trends like Nomad visas should also be promoted to seek more and more tourists from both sides.
Close cooperation of media, film, social media, education, culture, and people-to-people contacts would also be useful in this regard.
The author of the article is an Executive Director: The Center for South & International Studies (CSIS) Islamabad
Regional Expert: China, CPEC & BRI
---
Follow us on Twitter @AzerNewsAz