U.S. committed to cooperation with Azerbaijan for sake of development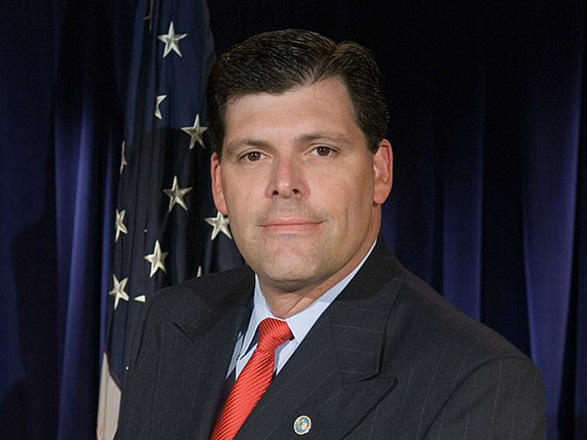 By Rashid Shirinov
The U.S. is committed to the policy of cooperation with Azerbaijan in the field of development, Brock Bierman, Deputy Administrator of the Europe and Eurasia Bureau of the U.S. Agency for International Development (USAID), said during his three-day visit to Azerbaijan.
The aim of the visit was to discuss the prospects for cooperation between USAID and Azerbaijan. To this end, Bierman met with the Taxes Minister Mikayil Jabbarov, Assistant to the First Vice-President Elchin Amirbayov, Agriculture Minister Heydar Asadov, Deputy Economy Minister Sahil Babayev, Deputy Foreign Minister Mahmud Mammadguliyev and other representatives of the Azerbaijani government.
Bierman also met with representatives of international organizations and structures operating in the country, including representatives of the European Union, United Nations, Council of Europe, World Bank and European Bank for Reconstruction and Development, in order to discuss the foreign assistance being provided to Azerbaijan.
"Our goal is to become partners with countries through working with them. I am here to emphasize that the U.S. is committed to working together with Azerbaijan to create a safer, more democratic and prosperous future for Azerbaijan," he said.
During a press conference on the results of his visit to Baku on February 28, Bierman noted that Azerbaijan and the U.S. have been actively cooperating for many years, and during the meetings with representatives of Azerbaijan's state structures, he also discussed issues of granting tax benefits.
He continued that despite the fact that the issue of concessions has not been resolved, USAID and Azerbaijan continue to cooperate, and the sides are currently working on several projects.
"Undoubtedly, we achieved significant results on some projects in Azerbaijan. But, full implementation of all USAID projects in the country is slowing down because of the issues that we have to solve with the state structures," Bierman added.
The overall objective of USAID's assistance in Azerbaijan is to support the country's reform processes by promoting competition and pluralism in the society, laying the foundations for a sustainable market-based democracy. To accomplish this objective, USAID collaborates with the Azerbaijani government, regional governments, the private sector and a wide range of civil society organizations.
The draft budget of the U.S. State Department states that the USAID can allocate $3.6 million worth funds to Azerbaijan in 2019 to support the country's economic development and $600,000 for professional military education in the country.
For this year, it is planned to provide Azerbaijan with $600,000 to support professional military education, including various training and courses in the country. Azerbaijan received $639,000 from USAID in 2017 for the above mentioned purposes, while another $1 million was allocated as military financing.
---
Rashid Shirinov is AzerNews' staff journalist, follow him on Twitter: @RashidShirinov
Follow us on Twitter @AzerNewsAz