IDB interested in Azersu projects PHOTO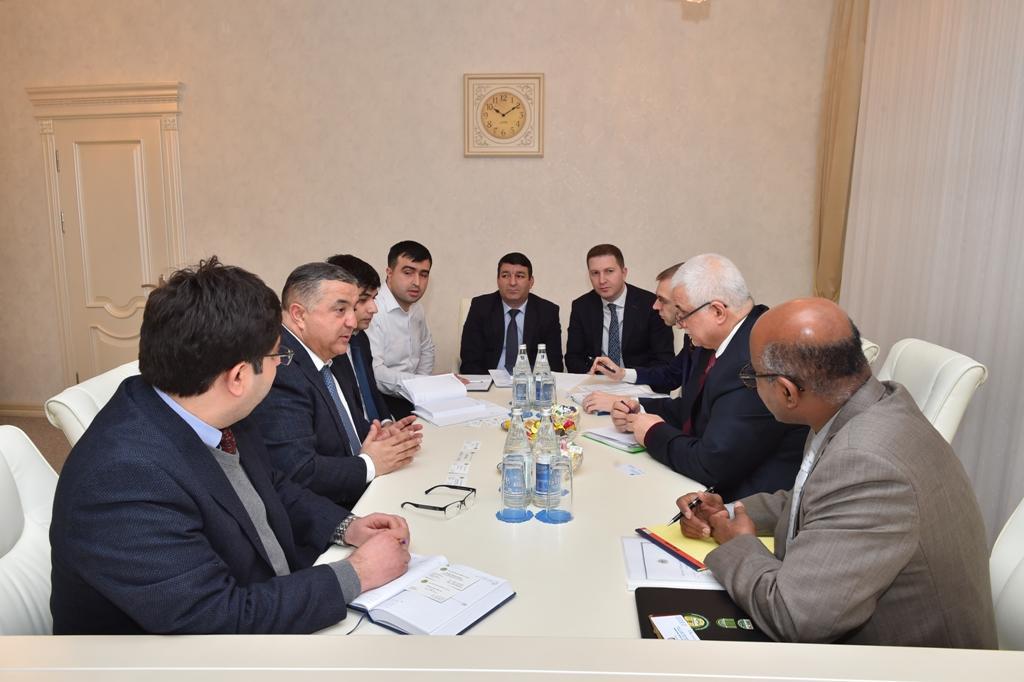 By Nigar Abbasova
The Jeddah-based Islamic Development Bank, which aims to foster the economic development and social progress of its member countries, has shown interest in water and sanitation projects implemented in Azerbaijan.
The issue of mutual cooperation was high on agenda during a meeting between officials of Azersu, national water operator of Azerbaijan, and the IDB delegation, Trend reported.
Deputy Chairman of Azersu Etibar Mammadov highly assessed the participation of the financial institution in projects on the reconstruction of sewerage and water supply systems, recalling that the bank actively participates in infrastructural projects implemented in Azerbaijan.
Mammadov gave an insight into reconstruction work done within "National Water Supply and Sanitation Program in six regions of Azerbaijan".
He mentioned that water and sewerage systems have already been constructed in Terter, while construction-and-assembling operations are on track in line with the schedule in Gedabey, Dashkesan, and Astara. Besides, the system of drinking water supply is expected to be reconstructed in Gazakh in 2017.
IDB Regional Manager Al-Walid Khamur, in turn, expressed his satisfaction over the level of implementation of the project, adding that the Bank is interested in further participation in such projects.
Azerbaijan joined the Islamic bank in 1991. So far, the bank has allocated nearly $1 billion for the implementation of 18 projects in the country. Some 14 out of 18 projects have already been implemented in Azerbaijan, and four projects are in the process of implementation. The share of the country in the capital of the Bank amounts to 0.13 percent.
--
Follow us on Twitter @AzerNewsAzNigar Abbasova is AzerNews' staff journalist, follow her on Twitter: @nigyar_abbasova