7 September 2016 13:01 (UTC+04:00)
2 252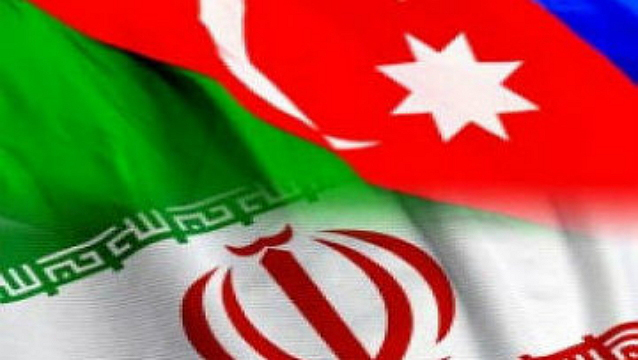 By Amina Nazarli
Iranian companies, engaged in oil, gas, construction, pharmaceutical, car making and other industrial spheres will attend an exhibition scheduled for September 19 in Baku.
Iran's Trade Attaché in Baku Mohammad Ebrahim Naghizadeh announced about this during a press conference on September 7, further adding that more than 50 Iranian companies will attend the exhibition.
"In the meantime, a business forum will be held in Baku on September 20, which is the largest forum between the two countries ever," he said.
Naghizadeh went on to add that 300 companies from Azerbaijan and more than 150 from Iran will attend the event.
According to Naghizadeh, the trade turnover between Iran and Azerbaijan has increased by 70 percent in the first half of 2016.
He didn't mention any figures, but Hassan Mortajeh, the director of Pars Pegah company, which hosts of the exhibition said that in 1H16, Iran exported $178.5 million commodities to Azerbaijan.
Meanwhile, Hassan Motazez, the head of exhibition, also said that the upcoming exhibition and business forum, called "Iran Project 2016", will play a key role in improving ties between the two countries.
"Iran Project 2016" is aimed at studying Azerbaijan's market, he said, adding that Iran aims to have a win-win relation with Azerbaijan.
Iran gives priority to neighboring countries in boosting economical relations during the post sanctions era. The sanctions over Iran was eliminated in January 2016.
The State Customs Committee of the Republic of Azerbaijan, the country has increased imports from Iran by 58 percent to $77.347 million during January-August year-on-year, while it's exports to Iran increased by 113.53 percent to $28.340 million in 7 months.
Azerbaijan's exports to Iran almost doubled to $14.4 million in the first quarter of 2016, while imports increased from $19.4 million in 2015 to $27 million in 2016.
---
Follow us on Twitter @AzerNewsAz
Related News