Index futures fall as stocks poised to end two-day relief rally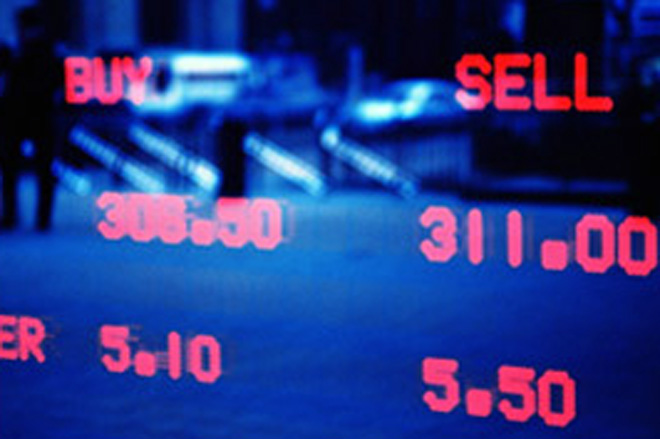 By Bloomberg
U.S. stock-index futures fell, with the Standard & Poor's 500 Index on track for its worst month since May 2012 and equities poised to end a two-day relief rally.
Contracts on the S&P 500 expiring in September lost 0.8 percent to 1,974 at 9:01 a.m. in New York, after the underlying index posted its best back-to-back advance since March 2009. Dow Jones Industrial Average contracts lost 126 points, or 0.8 percent, to 16,524.
"We need to see a bit of consolidation given the recent rally," said Gunther Westen, who helps oversee about $28 billion as head of asset allocation and fund management at Meriten Investment Management GmbH in Dusseldorf, Germany. "There's still insecurity in the markets, investors are still licking their wounds and analyzing the environment to check how much it has changed. The Fed is still looming over the markets so there will be a slow process to recovery."
The S&P 500 yesterday capped its best two-day rally since the beginning of the bull market in 2009, helped by data showing stronger-than-expected U.S. economic growth. The Dow had its strongest back-to-back advance since December 2008. Global equities had lost as much as $8.4 trillion in value after China's unexpected devaluation of the yuan earlier this month spurred concern the world's second-biggest economy was on the brink of a deeper slowdown. The S&P 500 closed Thursday down 5.5 percent in August.
Data today showed consumer spending climbed in July as incomes grew, showing the biggest part of the U.S. economy was off to a good start to the quarter. The 0.3 percent advance matched the prior month's gain, according to the Commerce Department. The median forecast in a Bloomberg survey of economists called for a 0.4 percent increase. Wages rose by the most this year, and the report showed inflation remained tame.
Inflation is the theme at an annual symposium in Jackson Hole, Wyoming this week where Federal Reserve officials and economists have also been discussing market fallout from China's slowdown that has cast doubt on whether the Fed will raise rates next month. Traders are now pricing in a 30 percent chance the central bank will act in September, down from almost even odds before China's surprise move to devalue its currency earlier this month.
Among stocks moving on corporate news, Freeport-McMoRan Inc. surged 14 percent after billionaire activist investor Carl Icahn took an 8.5 percent stake in the international natural resources company. Freeport jumped 29 percent Thursday, the most ever, after the company announced plans to cut production at some mining operations, reduce its U.S. workforce and lower capital spending next year.
United Continental Holdings Inc. and Activision Blizzard Inc. climbed more than 5.6 percent each after the companies were added to the S&P 500. They will replace Hospira Inc. and Pall Corp.