Azerbaijan's unique chance to increase export of agricultural products to Russia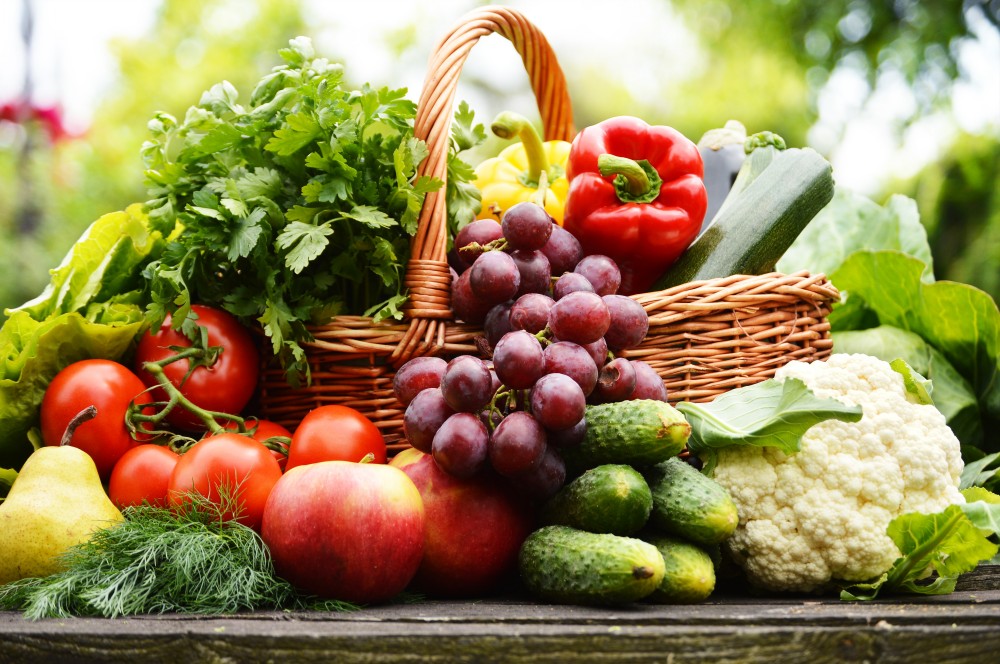 By Aynur Jafarova
Azerbaijani products have gained a chance to enter a larger market following the recent western sanctions on Russia over Ukraine crisis.
The sanctions came after Russia's decision to ban import of fruits and vegetable from many European countries. This has given Azerbaijan a chance to take a major role in the market of Russia.
Imposition of bans on imports of European and U.S. products by Russia creates new opportunities for increasing the export capacity of Azerbaijan's agricultural products to this neighboring country.
Azerbaijan's delicious, high-quality and organic agricultural products have always enjoyed significant demand in the Russian market. Furthermore, centuries of relations have connected the two countries for successful merchantizing.
Russia has banned the import of almost all fruits and vegetables from Poland, including apple, pear, cherry, peach, plum and cabbage since August 1.
Russia decided to put an embargo on import of agricultural products and food not only from Poland, but also from the U.S., EU, Canada, Australia, and Norway after the U.S. and the European Union imposed sanctions against Russia over Ukraine crisis.
Now the country plans to replace these products both with local products, and those to be imported from other countries, including Azerbaijan, Belarus, Serbia, Israel, Turkey, Argentina, Brazil, Iran, China and Tajikistan.
The governments of Azerbaijan and Russia are pursuing relevant policies in this regard. On August 20, Azerbaijani and Russian high-level delegations met in Russian capital to hail Baku-Moscow relations.
The main topic of the negotiations was Azerbaijan's role in ensuring food security in Russia.
Russia's Deputy Prime Minister Dmitry Rogozin said at a bilateral meeting with the Azerbaijani delegation headed by First Deputy Prime Minister Yagub Eyyubov that "Russia and Azerbaijan enjoy excellent relations."
For his turn, Azerbaijani Economy and Industry Minister Shahin Mustafayev expressed Azerbaijan's intention to maintain long-term cooperation with Russia. He said that export of agricultural products from Azerbaijan to Russia doubled in the six months of this year.
Experts believe a unique chance for Azerbaijani farmers is obvious: firstly, increasing of export of agricultural products to Russia has become possible; second, Russia has opened its state borders for Azerbaijani farmers and created an opportunity to ease their access to its markets; and third, the purchasing power of the Russian population is high and it paves the way for earning huge money for farmers.
Currently, the main issue for Azerbaijan is to solve a number of important problems in increasing the export of agricultural products to Russia.
Vahid Maharramov, an expert in agriculture, thinks increasing the export of agricultural products to Russia will drastically impact the price in the local market.
"The agricultural goods produced in Azerbaijan are not at a sufficient level to meet the domestic demand. We are able to meet only 95 percent of domestic demand for vegetables. Our consumer basket is not fully met with other products. The average annual norm for fruit is 110 kilograms in Azerbaijan, but we are able to meet only 80 kilograms of this demand. Thus, export of agricultural products to the Russian market may lead to the deficit of these goods," he noted.
Many Azerbaijani farmers have their own lands, and they are located in different parts of the country. As a result, some problems occur in harvesting and transporting the agricultural products.
"In this regard, it is necessary to think over establishing special organizations that will carry out the harvesting and transportation of agricultural products. It could be private organizations as well," Nizami Garayev, an expert in agriculture told local media.
"Given the fact that fruits and vegetables are perishable in summer, a quick pass and a 'green corridor' through the Russian-Azerbaijani border should be established for certain agricultural products at certain times of the year," he noted.
"Also, our state policy should be directed to strengthening a solid position in the Russian market. It is likely that the relationship between Russia and Europe will be adjusted in the foreseeable future, and the European products would return to the Russian market. Thus, we should do everything to ensure that the Azerbaijani products will not be pushed out after the return of the European products," Garayev stressed.
He didn't exclude the possibility of preventing the price increase for agricultural products in the domestic market.
"The government can take incentive measures to stimulate the production and to prevent the excessive growth of prices of the products, which are exported to the Russian market. In this case, the production of agricultural goods may increase in Azerbaijan. Also, the government can apply export subsidies and it could be an incentive to increase the domestic production," Garayev concluded.