Dispute over the number of Iran's centrifuges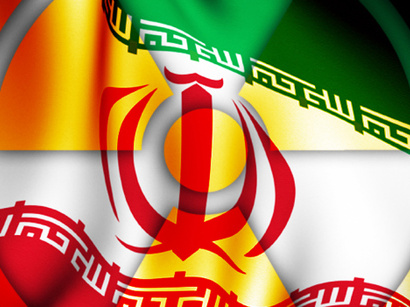 By Dalga Khatinoglu
Head of Persian News Service of Trend Agency
Iran agreed to eliminate its 20 percent pure uranium stockpile based on an interim nuclear deal with the P5+1 long-term nuclear accord. However the Islamic Republic faces a complicated situation.
The interim nuclear accord covers a period from January 20 to July 20. Now, Iran and six powers are negotiating to reach a long-term nuclear agreement, expected to be achieved not before July 20 or late 2014.
The two most disputed issues between Iran and six powers reportedly were the number and type of active centrifuges, as well as the Arak heavy water plant.
Iran announced that the construction of the 40-megawat Arak plant would be changed to decrease plutonium output from 10 kg to less than one kg per year.
Iranian expert Reza Tagizadeh told Trend on July 4 that the output of spent fuel at Arak heavy water plant is enough to build one nuclear bomb per year, but Iran can change the nature of the 40- MW Arak plant to a 1.5- MW laboratory reactor, then gathering the needed plutonium stockpile to produce a bomb would take at least ten years.
Iranian top nuclear negotiator Seyyed Abbas Araqchi said on July 4 that any probable long-term accord would be temporary.
Taghizadeh says that Iran is keen to shorten the time of implementation of the new nuclear agreement, but the West expects this period to last more than ten years.
Iranian officials announced recently, ahead of starting two week-long nuclear talks in Vienna that they never reduce the centrifuges number to less than 50,000. But, unnamed diplomats told Reuters on July 4 that the West wants to see just a few thousand active Iranian centrifuges.
Iran, as well as the International Atomic Energy Agency put the number of Iran's centrifuges at 19,000 including 9,000 active ones, almost all of them are first generation IR-1 type centrifuges with low rotation speed. Iran also has 1,000 IR-2 type centrifuges with three-four times more speed.
Iran's nuclear chief Ali Akbar Salehi said in February that Iran enjoys some advanced centrifuges (IR4) with 15 times more rotation rate than previous ones. Iran's new generated centrifuges reportedly can spin 64,000 revolutions per minute.
Taghizadeh says that even 1,000 new generated centrifuges with four to seven times more efficiency than IR-1 type are able to produce annually the needed high level enriched uranium to use in a nuclear warhead.
He said that Iran doesn't have enough raw uranium in mines to supply the nuclear power plants, also the technology of manufacturing the centrifuges in Iran is not home-made.
Iran has installed 18,458 IR-1 centrifuges and 1,008 IR-2 centrifuges, of which only 9,000 are active, but has to launch about 60,000 centrifuges to produce nuclear fuel at an industrial scale to feed a 1,000-megawat power plant the size of Bushehr. Until January, Iran fed 118,470 kg of 0.711 percent pure hexafluoride uranium (natural uranium) to centrifuges to produce 10,375 kg of LEU and 410 kg of 20 percent U-235. However, Iran's total raw uranium resources are very low, amounting to 1,527 tons. These figures are provided by the International Atomic Energy Agency.
Iran announced on February 2013 that recently discovered new mines would triple the country's raw uranium resources. This amount is very low for a country scheduled to build 20 nuclear power plants with 600 tons fuel consumption annually and needs to process above 10,000 tons of raw uranium per year.