Iran's liquid fuels usage in power plants doubles in winter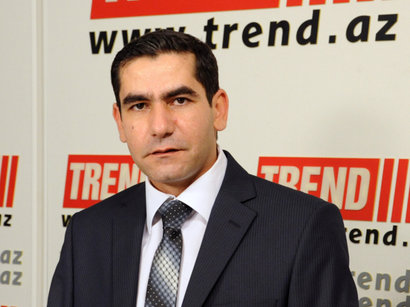 By Dalga Khatinoglu
Head of Persian News Service of Trend Agency
Long-lasting delays in Iran's upstream gas projects doubled the country's liquid fuel consumption of power plants in winter compared to temperate seasons.
Iran holds 33.6 trillion cubic meters of proved gas reserves, sharing 18 percent of total global gas reserves which puts Iran in the top of the world's gas holders list, however, lacking technology and investment led to long-term delays in implementation of gas production projects.
During the current Iranian calendar year (from March 20, 2013) the country slightly increased gas output, but consumption hugely outpaced it.
Gas output, consumption growth
During the last months of Iran's Ex-President Mahmoud Ahmadinejad tenure, the gas sweetening units of giant South Pars gas field's Phases 15 and 16 were inaugurated, while the gas extraction projects in these phases were not yet completed.
Then, Iran decided to transfer some 12.5 million cubic meters per day of the produced sour gas in Phases 6, 7 and 8 -which used to be injected into old oil fields to boost crude oil production- to newly inaugurated sweetening units of Phases 15 and 16.
There are contradictory statements about the realization of this decision so far.
Production gas in Iran's central regions has been increased by only 3.1 million cubic meters per since autumn as well.
According to BP's annual report, Iran gas production capacity was 438 mcmpd in 2012 (160 bcm per year), then the country's gas output capacity reached roughly 453 mcmpd, but according to the Oil Ministry's statistics the country's real gas consumption reached 482 mcmpd in winter.
Liquid fuels consumption in power plants
The shortage has caused soaring fuel oil consumption in power plants this winter.
The statistics released by the Oil Ministry's news website Shana citing the Managing Director of the National Iranian Oil Products Distribution Company (NIOPDC), Mostafa Kashkouli's statements on Jan.23 indicates that Iran supplied 22 billion liters of liquid fuels (diesel, fuel oil, kerosene) to power plants from spring to the first month on winter (2.2 billion liters per month), but during the first month of this winter, (from December 22, 2013 to January 22, 2014) the amount of liquid fuels supplied to power plants reached to 3.6 billion liters, indicating nearly twofold increase compared to the average liquid fuel consumption in earlier seasons.
If the liquid fuels usage for electricity generation were to continue at its current level, the country's total liquid fuels consumption in power plants during the current Iranian calendar year would reached about 30 billion liters, compared to 23.257 billion liters liquid fuels consumption in this sector during last year.