Any progress in peace treaty between Azerbaijan & Armenia key for EU economy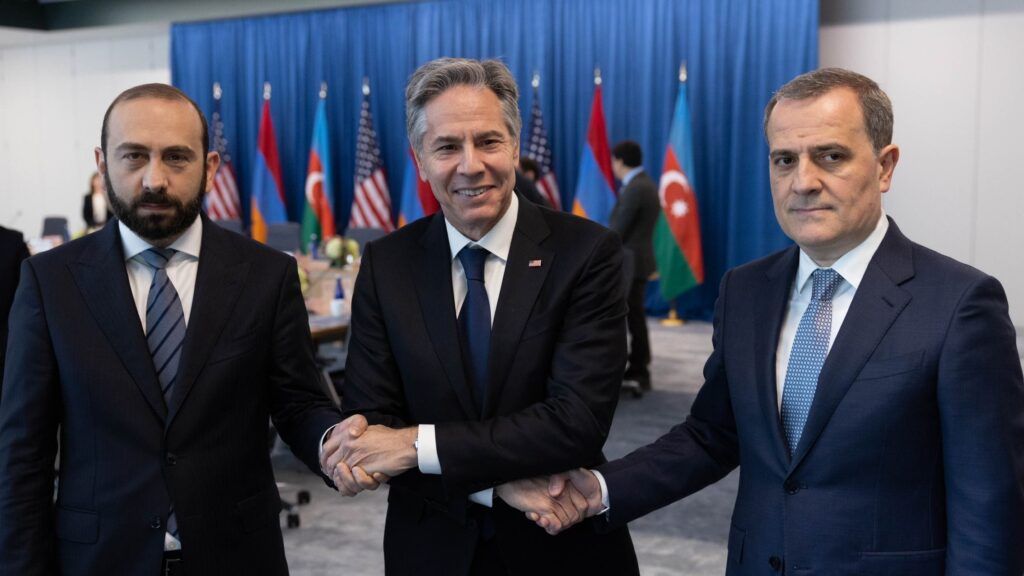 By Peter Tase
In the Republic of Azerbaijan, the Biden - Harris Administration has an important geopolitical asset and the most important strategic partner in Eurasia. The U. S. Secretary of State Anthony Blinken has prioritized the recent political and international developments in the Caucasus; Azerbaijan has demonstrated to be a highly reliable, peace loving partner; therefore the U. S. Government has decided to host and infuse a trilateral dialogue with the Government of Armenia.
Washington, under the administration of President Trump, has been reluctant to take the leadership role and promote peace and economic growth among the Southern Caucasus Republics. However, the government of President Biden has spared no effort to bring the Armenia - Azerbaijan conflict to the center stage of international politics.
On May 1st, 2023, the ministers of foreign affairs of Armenia and Azerbaijan met in Washington for another round of talks hosted by the United States that were aimed at hammering out a peace agreement between the two South Caucasus nations locked in a protracted conflict over Karabakh.
Before their meeting Armenia's Ararat Mirzoyan and Azerbaijan's Jeyhun Bayramov met separately with U.S. Secretary of State Antony Blinken, who had earlier expressed Washington's continued support for the Armenia-Azerbaijan peace efforts.
These discussions, perhaps were never going to take place, had the Second Karabakh War never happened. The Military - political structure of the Government of Azerbaijan, the strategic and technological support provided by the Republic of Turkiye and highly skilled personnel of Azerbaijan Armed Forces, made possible the formidable conduct during the Second Karabakh War in September - November 2020; this legendary milestone in the history of Eurasia (the most important event in XXI Century Europe), made possible a growing attention of U. S. Diplomacy and pressured European Union Leadership to study carefully the Armenian armed provocations in the Caucasus and invest more time towards a prosperous future for the people in the Southern Caucasus.
The most important geopolitical competitors of the United States, are exerting unbridled influence in the outskirts of Eastern Europe, and Washington is aware of these unprecedented moves and the Peace Treaty between Azerbaijan and Armenia is more important than ever for the people of Yerevan and for the European Economy. The Peace Treaty between both countries is indeed a pending geo-strategic matter that is seriously affecting the transatlantic partnership and its protracted tendencies hinder NATO's military - intelligence operations in other strategic flanks of Europe.
---
Follow us on Twitter @AzerNewsAz