IsDB Group aspires to position itself as strong reliable partner of Azerbaijan [EXCLUSIVE]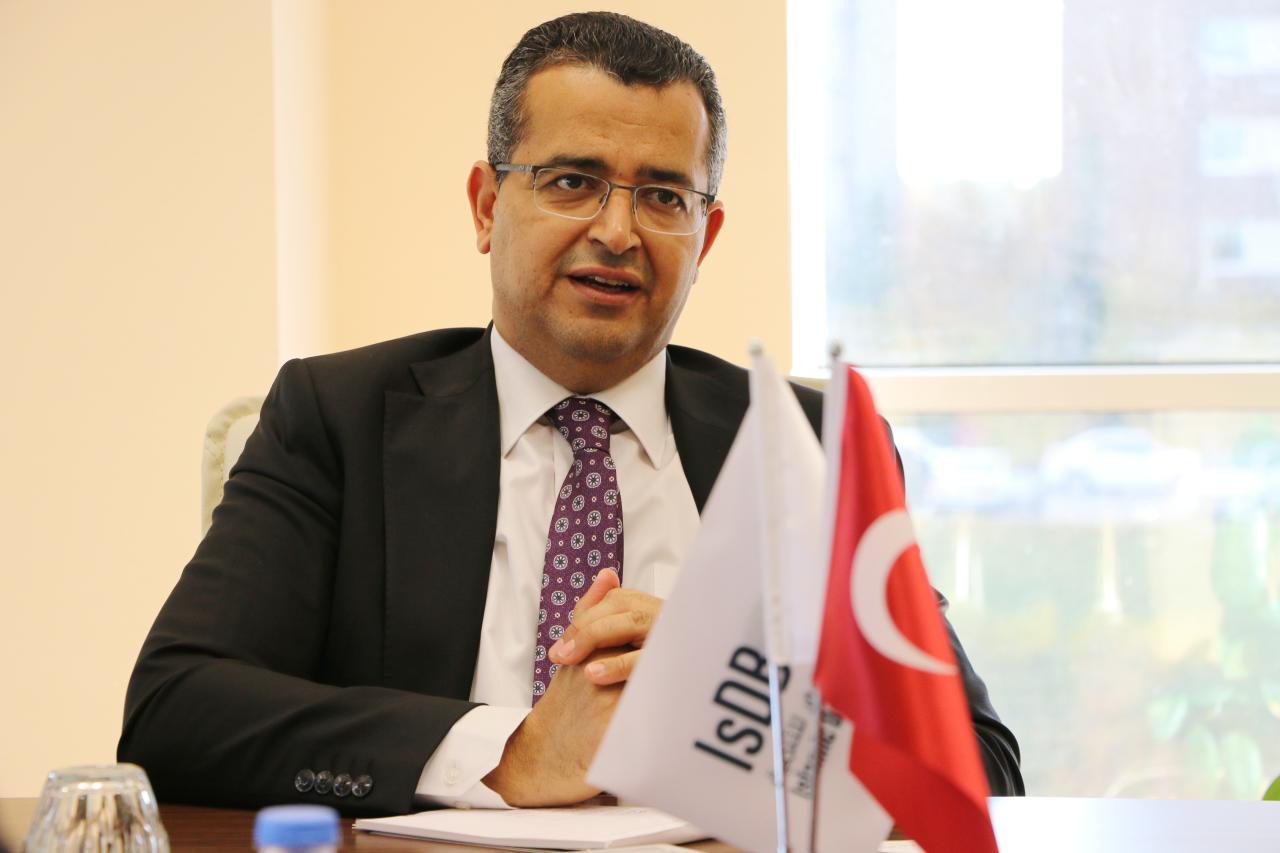 By Kamila Aliyeva
AzerNews's interview with Saleh Jelassi, the Regional Director of the Islamic Development Bank Group Regional Hub Turkey.
Question: Could you please shed light on any projects (details) currently being implemented in Azerbaijan by Islamic Development Bank? What is the current volume of IsDB investments in Azerbaijan?
Answer: At the outset, please allow me to present a very brief background. The Islamic Development Bank (IsDB) Group maintains a Regional Hub in Turkey, which in addition to serving Turkey, also oversees and coordinates the IsDB Group operations in its Member Countries such as Albania and Azerbaijan as well as Muslim Communities in Non-Member Countries within Europe.
IsDB Group's cooperation with the Republic of Azerbaijan is growing ever stronger since it joined the IsDB on 4 July 1992. Currently, IsDB Group has an overall portfolio of about $1.1 billion in the country comprising $947 million financing by IsDB, $52 million of trade financing by ITFC (International Islamic Trade Finance Corporation which is IsDB Group's international trade financing arm) and $130 million of ICD/UIF financing. ICD (the Islamic Corporation for the Development of the Private Sector) is IsDB Group's private sector development arm.
IsDB's Ordinary Capital Resources (OCR) development portfolio in Azerbaijan consists of 35 operations with approvals of $945 million (excluding cancelled operations) which includes 31 completed operations worth $676 million and 2 active projects (4 operations) worth $266 million. The largest portion of IsDB development operations in Azerbaijan is in the Energy Sector (53 percent), followed by Water & Sanitation (27 percent) and Agriculture (13 percent).
In line with IsDB Group's overarching emphasis on supporting Economic and Social Infrastructure in its Member Countries, IsDB is currently providing support to Azerbaijan's National Water Supply and Sanitation Program in Six Regions through a Project worth $200 million. This project aims to provide clean and safe drinking water and sewerage connections to more than 320,000 inhabitants (including refugees and internally displaced people) in the six regions by constructing new water and wastewater treatment plants and installation of new water distribution networks and sewerage collection systems.
IsDB is also implementing an Integrated Rural Development Project with an approved amount of $66 million to support reduction in rural poverty in Agdash, Yevlakh, Sheki and Oghuz regions through increased food security and enhanced income earning opportunities for small farmers. The Project is assisting the farmers in achieving better productivity and profitability as well as environmental sustainability from both irrigated and rainfed crop production and livestock.
In January 2017, the IsDB also signed a Technical Assistance Grant Agreement with Azerbaijan for development of legal and regulatory framework for Islamic Finance which marks a key milestone for the development of Islamic Finance sector in the country.
Our private sector arm, ICD has also recently finalized a Technical Assistance to the Port of Baku for preparation of a Feasibility Study to construct a Grain Terminal.
Let me also mention some of IsDB Group's key success stories in Azerbaijan. An important and impactful completed project funded by IsDB in Azerbaijan Republic is the 780 MW environment-friendly Janub Power Plant Project which has replaced the Shirvan Power Plant, an indispensable element for the country's sustainable electricity production. Similarly, IsDB has also supported a "Waste-to-Energy Project" in Baku through construction of a solid waste treatment plant in Balakhani, which has had a significant impact on Baku's ecology and environment. The Baku Waste-to-Energy Project contributes not only to incineration of 500,000 tons of solid waste per year but also generates 37 MW of renewable energy.
IsDB has also provided support to improve living conditions and livelihood of refugees and IDPs in various regions of Azerbaijan through construction of physical and social infrastructure in two projects.
Q: What are the future perspectives of Bank's cooperation with Azerbaijan?
A: In line with our business model that focuses on supporting better integration of Member Countries into Global Value Chains through "innovation", "partnerships" and "Islamic Finance", IsDB Group aspires to position itself as a strong reliable partner of Azerbaijan to contribute to further enhancing its competitiveness. The country is already the 35th most competitive country in the World Economic Forum's Global Competitiveness Report 2017-2018 while it ranks 25th among 190 in the "World Bank's Ease of Doing Business" rankings for 2019. All this signifies that the ongoing cooperation between IsDB Group and the Republic of Azerbaijan can be enhanced to further support its growing competitiveness. Moreover, the country holds great potential for sharing its experience with other 57 Member Countries of the IsDB Group, all of them also members of the Organization for Islamic Cooperation (OIC). We believe Azerbaijan Republic has a very thriving private sector whose further engagement with IsDB Group's private sector development arms, ICD and ITFC can lead to a more mutually beneficial cooperation to support investments and income and employment generation.
Q: How do you assess the reforms implemented by Azerbaijani government in the sphere of business development in the country?
A: The reforms carried out to support business development are impressive. The country's leap in the World Bank's Ease of Doing Business ranking from 57 in 2018 to 25 in 2019 affirms the positive impact of the reforms in the sphere of business development. We are confident that such reforms would surely contribute to enabling a dynamic private sector to drive growth through business expansion and new ventures. Additionally, provision of infrastructure for energy and transport links as well as labor market reforms will provide a further boost in business confidence to increase investment. IsDB believes that these reforms are also critical in the broader context of diversifying the economy and strengthening the non-oil sectors.
In line with the IsDB Group mission and vision and IsDB Group President's 5 Year Program (P5P), the Bank is striving to become a Bank of development and developers for supporting socio-economic development and would continue to support initiatives that strengthen the role of the country's private sector particularly through our private sector arms.
Q: How do you assess the signing of Convention on Caspian Sea Legal Status in terms of benefits it brings to Trans-Caspian pipeline project?
A: Supporting economic infrastructure and connectivity are major pillars of the IsDB Group's Ten Year Strategy and we believe that the Trans-Caspian pipeline project will potentially play a highly significant role in strengthening cooperation between two major Member Countries of the Islamic Development Bank, i.e., Azerbaijan and Turkmenistan. Such a project also has the potential to facilitate growth and development in two key regions in the Caucuses and Central Asia.
Q: Would you be interested in investing in this project?
A: As mentioned before, engendering partnerships is a key element of IsDB Group's new business model. The IsDB Group Regional Hub Turkey is accordingly mandated to act as a catalyst and facilitate realization of projects in accordance with the development plans of its assigned Member Countries. The Hub has already facilitated implementation of numerous programs of the Bank Group for development of the energy sector and is also ready to explore possible support for the Trans-Caspian pipeline project if the Republic of Azerbaijan and other stakeholders decide to approach the IsDB Group as a potential partner.
---
Follow us on Twitter @AzerNewsAz