Baku condemns ex-envoy's illegal visit to occupied territories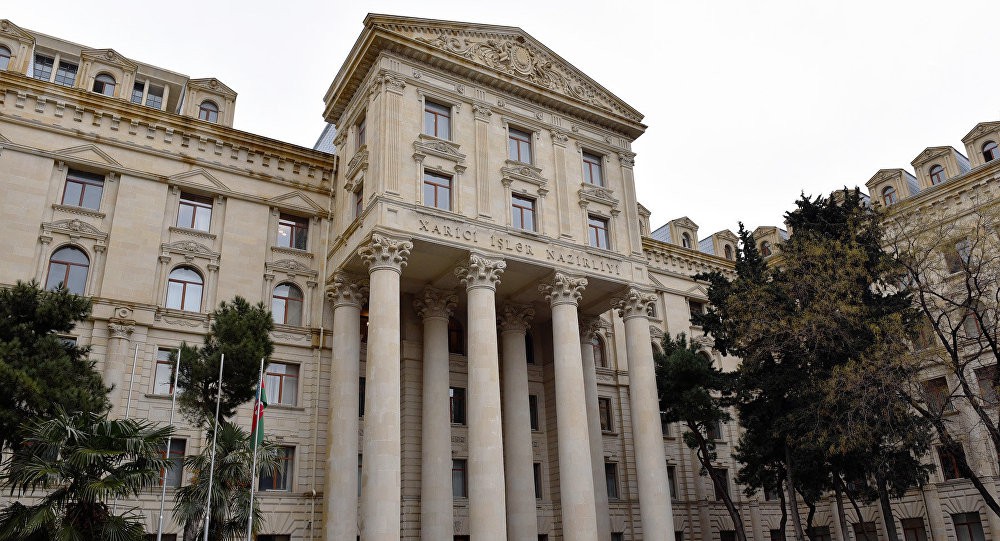 By Gunay Camal
Political and armed provocations are not something that the Armenian state seems to ever repudiate, as the state uses this tool in every opportunity to mislead its people and world community.
Armenian officials have repeatedly resorted to provocations once any step was taken forward to resolve the Nagorno-Karabakh conflict. This time Yerevan was joined by former U.S. ambassador to Armenia John Evans, who is well known for his pro-Armenian and racist stance.
John Evans, as an adviser to the Children of Armenia Fund's Board of Directors, visited the Nagorno-Karabakh and met with Bako Sahakyan, leader of the so-called regime in Nagorno-Karabakh.
Baku, which has repeatedly warned that it will not tolerate illegal visits to its occupied territories, assessed this visit as new provocation amid the resumed peace talks.
"John Evans has taken such a biased step under the order of the US-based Armenian lobby to deliberately exacerbate the situation especially in such a delicate moment," said Hikmat Hajiyev, spokesman for the Azerbaijani Foreign Ministry.
Hajiyev reminded that having abused his position as U.S. ambassador to Armenia at the time, Evans is known for his pro-Armenian and racist stance.
"He has defended the interests of the Armenian lobby rather than the country he was supposed to represent. Because of his lack of professionalism and flaws, he was recalled prematurely," the spokesman said.
Evans will be blacklisted by Azerbaijan for visiting Nagorno-Karabakh, and will not be allowed to visit the country. Under Azerbaijan's national laws, any illegal activity in the occupied lands of Azerbaijan can be cause for a prosecution.
Armenia captured Nagorno-Karabakh and seven surrounding regions of Azerbaijan in a war that followed the Soviet breakup in 1991. More than 20,000 Azerbaijanis were killed and nearly one million were displaced as a result of the war.
Large-scale hostilities ended with a Russia-brokered ceasefire in 1994, but Armenia continued the occupation in defiance of four UN Security Council resolutions calling for immediate and unconditional withdrawal.
Peace talks mediated by Russia, France and the U.S. have produced no results so far.
---
Follow us on Twitter @AzerNewsAz