7 July 2015 12:30 (UTC+04:00)
1 571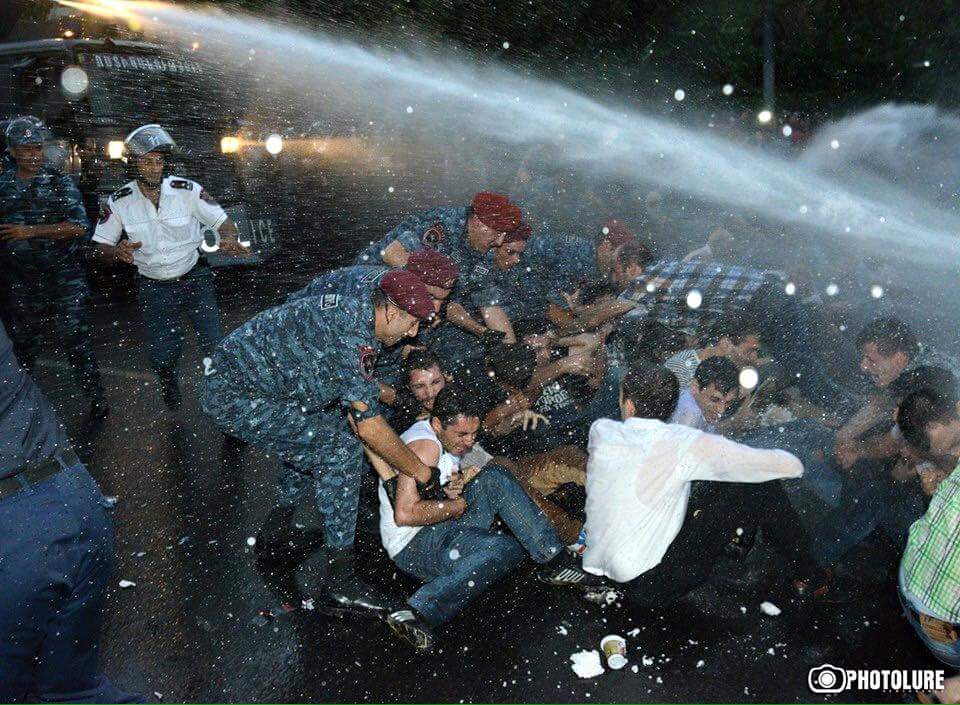 By Laman Sadigova
Despite the Yerevan police clearing out Baghramyan Avenue, protesters have refused to stop the strike and leave the streets. They have moved the demonstrations to Liberty Square.
Dozens of people have come to the Square, located about a kilometer from the former site, to express various grievances while urging supporters again to try to block the avenue.
Traffic has now resumed on Baghramyan Avenue, where a sit-in had blocked traffic for two weeks.
Several dozen police vehicles, including police cars, armored cars, water cannons and machine installing barbed wire could be seen on the Avenue, which leads to the residence of the Armenian President, the Parliament building, and several embassies.
Davit Sanasaryan, a member of the opposition, announced today at Liberty Square that he would go on hunger strike.
Sanasaryan was reported to have received a concussion and hospitalized a day before he was detained –on July 6 - by law enforcement officials. He would, however, join protesters that evening and spend the night at Liberty Square.
"My hunger strike is not even against the Armenian authorities, but the Armenian citizens. I'll continue my hunger strike unless the number of people gathered in Liberty Square is enough to confront the police barricade on Baghramyan Avenue," he said.
In another hunger strike, an activist known as Ovi has sewn his lips together with thread as an act of protest. He cannot talk, but is able to drink water.
---
Follow Laman Sadigova on Twitter: @s_laman93
Follow us on Twitter @AzerNewsAz
Related News