Armenia squeezes under external debt burden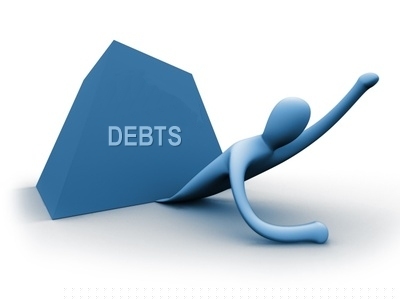 By Sara Rajabova
Armenia's economic crisis is reaching dangerous levels. The country's economic indicators are deteriorating by the day.
The country's external debt is very close to a red line, amounting 50 percent of the gross domestic product, according to Armenia's "Haykakan Zhamanak" newspaper.
The report said the entire state debt of Armenia (foreign and domestic) as of early May amounted to $4,659 billion - $3,969 billion of this amount accounts for Armenia's foreign debt.
Compared with the beginning of this year, the state debt increased by over $217 million and the external debt rose to $183,566 million.
Data of the first quarter showed that Armenia's state debt amounted to 52.8 percent of the GDP, while its external debt was 44.9 percent of the GDP.
In addition, the government does not officially records all its debts.
The report notes that taken all these factors into account, "Armenia's external debt is very close to a dangerous limit – 50 percent of the GDP, unless, of course, it has not already surpassed it."
Earlier, the Armenian National Statistics Service's data said Yerevan's external debt has reached around $4 billion.
However, the economic hardship of the country doesn't end with this. The net inflow of direct investments in the real sector of Armenia also reduced.
The official data said the net inflow of foreign investments into the real sector of Armenia, excluding the government and banking system, was less than $60.2 billion drams (about $126 million) in the first quarter. In annual terms, an insignificant increase in investment - less than 0.9 billon drams was registered.
This dramatic fall in FDI is mostly linked to the economic downturn experienced by Armenia's 'big brother" – Russia.
The net inflow of direct investments in the mentioned period decreased by 34.3 billion drams (about $72 million) or almost two times. This was also a consequence of the drop in investments from Russia by 32.8 billion.
The country lacks any real competitiveness, resulting in growing prices and the further destitution of its population. Such callous policies have led to much economic instability and monetary fluctuation - the dram has suffered under such economic strains.
And since officials have proven unable and unwilling to address the situation Armenia is slowly disintegrating under the weight of its many crises.
--
Sara Rajabova is AzerNews' staff journalist, follow her on Twitter: @SaraRajabova

Follow us on Twitter @AzerNewsAz