7 April 2015 15:34 (UTC+04:00)
1 505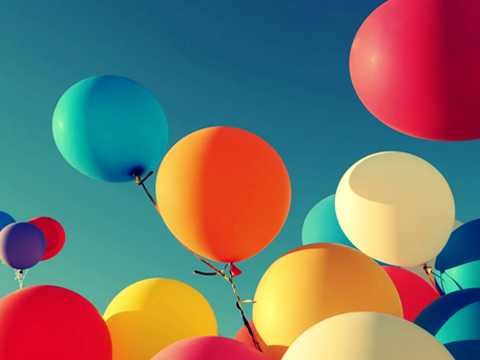 By Mushvig Mehdiyev
The so-called "Armenian genocide" has apparently been reduced to rubbles in the minds of Armenians, including top officials, who are viewed as the leading actors of this fallacious century-long tragicomedy played on the world stage.
Deputy Parliamentary Speaker, Armine Nagdalyan's "colorful" visit to pay homage to the memories of the "genocide victims" drew all accusing fingers on her - her visit was criticized severely on the local media.
Nagdalyan's visit to the museum on April 4 proved clearly that the "genocide" is in fact a political gamble manufactured by the Armenian authorities and not a painful national memory at all.
Our City socio-political initiative group in Yerevan said Nagdalyan-lead commemoration of the "genocide" far more resembled a "colorful festival" than that of a mourning march.
Women members of the ruling Republican party led by Nagdalyan marched to Tsitsernakaberd as part of the state program to pay respect to the memories of the "genocide victims". But, such march resembled more the "Rio Carnival" as the ladies carried bunch of colorful balloons and flowers, bearing big smiles on their faces. They even managed to take selfies at the museum to "immortalize" the visit through photos.

"Nagdalyan should clarify her willful, villain and disgusting move," Our City group said.
At a time when Yerevan rolled its sleeves up to solemnly arrange the centennial celebrations of the so-called "genocide", Nagdalyan's inappropriate visit to the museum is a clear disrespect to all Armenians, believes the group.

Meanwhile, local media launched an attack on Nagdalyan and the ruling party leadership, angered by such a shameful event.
As for media, those who mocked the memories of the "genocide victims" are "traitors humiliating the honor of the Armenian people".
In this case, the real face of Armenia's rulers in light of the "genocide" has been brought to light - thanks to the ladies who showed that the "Armenian genocide" is just part of Yerevan's insidious policy rather than an "unforeseen tragedy" in mankind's history, the world now knows.
The Armenian authorities and diaspora are preparing to solemnly mark the 100th anniversary of the so-called "genocide" on April 24, 2015. Armenia insisted it wants Turkey to admit to its so-called guilt even though all evidences prove that no genocide ever took place.
But since Armenia has been unable to command any factual proofs to support its claims, its calls for "recognition" have fallen into deaf ears.
- - -
Follow Mushvig Mehdiyev on Twitter: @Mushviggo
Follow us on Twitter: @Azernews
Related News