3 May 2016 12:30 (UTC+04:00)
3 524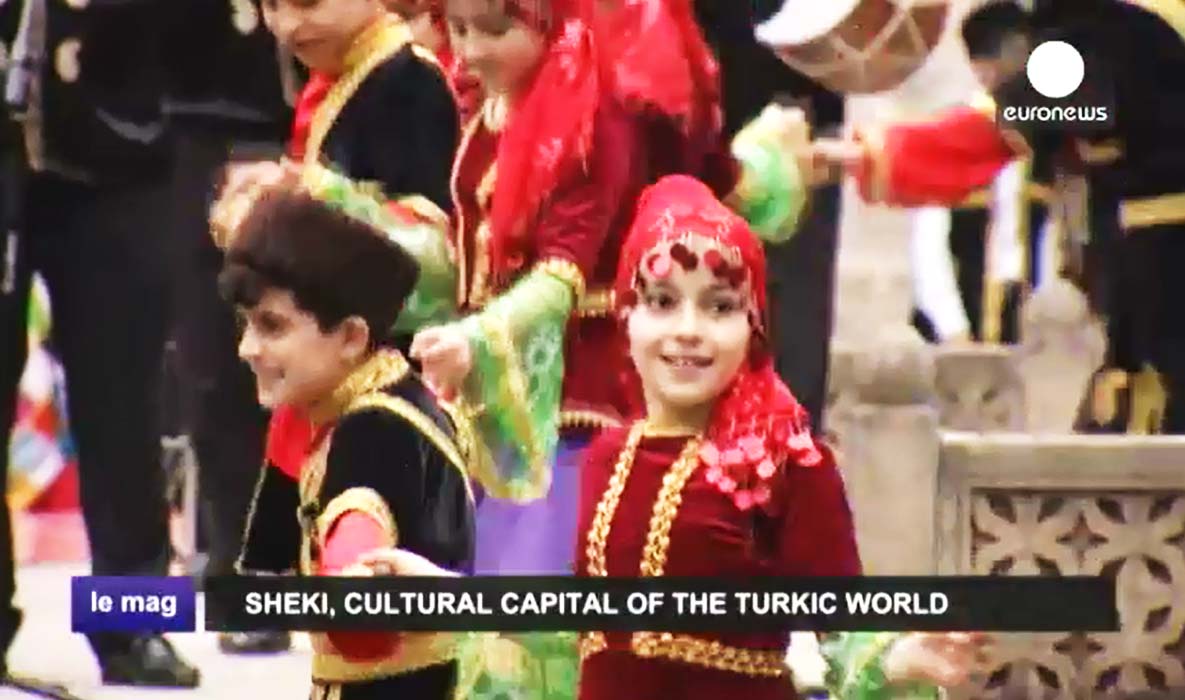 Euronews, a European, multilingual news television channel, has broadcasted a video highlighting the rich culture of Azerbaijan's Sheki region.
Sheki in northern Azerbaijan lies on the ancient Silk Route. The city has been named 'cultural capital of the Turkic world' in 2016, and is playing host to a number of events aimed at highlighting the Turkic culture - an area that encompasses central, eastern, northern, and western Asia as well as parts of eastern Europe.
Hundreds of craftsmen have travelled to Sheki to show off their skills, including Ayaz Mecidov, who makes musical instruments.
Maarif Aliyev is a seventh-generation coppersmith. In his family, it's a skill that's handed down from father to son. He explains that his work is very time consuming.
"It depends on the size of the item. It takes one day just to produce a cup and two more days to decorate it. And to make a plate (he shows us an ornate copper plate), I need at least four to five months."
Traditionally, the women's task is to cook. One of the traditional Azerbaijani dishes they make is "kutab", a kind of stuffed pancake fried without oil. The dough is made of flour and water and is filled with greens, meat or pumpkin.
Another group of women is busy with needlework.
"We wash, dry and then sort the sheep shearings," explains Zahide Aliyeva. "I comb the wool and put aside what I don't need. Then we spin the fibre which we use to knit socks, for example."
The Sheki region is famous for its impressive stained-glass artwork. It's made without using nails or glue.
"These wooden frames slot into each other. Then I set the glass inside. If I miscalculate by just 1 millimetre, it won't fit," explains stained glass craftsman, Tofig Resulov.
Sheki's traditional stained-glass artwork can be admired in the city's 18th century Khan palace. Azerbaijan's Ministry of Culture and Tourism is hoping the site will soon be granted UNESCO World Heritage status.
"I think that it's normal to have such kind of historical pearl to be inscribed in the heritage list of all mankind. And let us all enjoy it and at the same time protect it," says Abulfas Garayev, Azerbaijan's Minister of Culture and Tourism.
The city of Sheki in Azerbaijan will be singing and dancing to the sounds of ancient Turkic culture for the rest of 2016.
---
Follow us on Twitter @AzerNewsAz
Related News