Azerbaijan offers hunting possibilities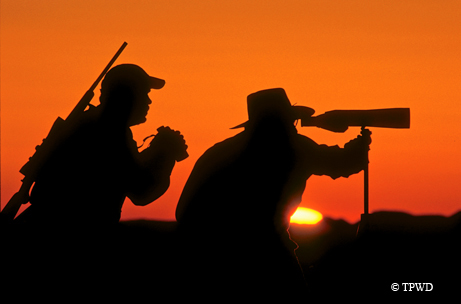 By Nigar Orujova
Azerbaijan that locates in nine of eleven possible climatic zones enjoys a great diversity of flora and fauna, and offers tourists to come and see it. However, those tourists who are in hunting can not only delight the view but also practice their skills.
Azerbaijan announced the opening of its hunting season 2015-2016 on May 30. Ecology and Natural Resources Ministry reported 15 citizens of foreign countries have given permission to hunt in the country in November-end.
Thus, hunters from Bahrain, Saudi Arabia and Qatar will be able to enjoy Azerbaijani nature and hunt wild birds in the prescribed quantity at the hunting grounds in Imishli, Kurdamir, Hajigabul, Bilasuvar, and hunting entity Sarisu.
Foreigners can receive a permission to hunt on the territory of Azerbaijan by the decision approved by the Cabinet of Ministers in 2004 and the law "On hunting".
In Azerbaijan, in the different periods of the year, hunters can take aim at Dagestan wild ox, wild pig, hare, wood pigeons, quail, partridge, waterfowl, sandpiper, woodcock, and chamois.
Hunting boars is permissible until December 19, 2015, with one boar for no less than three hunters. Each hunter is allowed to catch only two hares from the period running from November 14, 2015 to January 9, 2016.
Each hunter can kill one goose from October 10, 2015 to February 20, 2016. Duck hunting is open until February 20 as well. Hunting only four ducks per person is allowed. The period for hunting on coot also lasts until February end. A total of six coots is allowed for each hunter.
Hunting for lapwings, Dagestan wild ox has already ended in this season.
Foreign hunters will be surprised with moderate fees for hunting in Azerbaijan. For instance, fee is about $24 for Dagestan wild ox, $17 for boar, $2 for hare, $0.21 for lapwing, $0.95 for duck, $0.21 for coot, and $3 for goose.
Those who were tempted by the hunting possibilities in Azerbaijan should apply to the Baku Ecology and Natural Resources Department and the Ecology and Natural Resources Departments to acquire a hunting permit.
Hunters should bear in mind that hunting is prohibited in some areas of the country as well as the Caspian Sea islands, green zones, protected areas, near the cities and resort areas.
There are also companies in Azerbaijan that organize hunting tours and can help with equipment, transport and permissions.
Hunting in the country is accessible for all enthusiasts and there still chance to hunt in Azerbaijan this year end-next year's winter.
For instance, hunting in Azerbaijan is one of the favorite leisure for Saudi royals.
Azerbaijan also offers entertaiment for those who don't want to kill animals by taking a shot at a new sport facility, Gabala Shooting Club, situated in one of the most attractive regions on the north of the country.
__
Nigar Orujova is AzerNews's staff journalist, follow her on Twitter: @o_nigar
Follow us on Twitter @AzerNewsAz