First wine tourist route to appear in country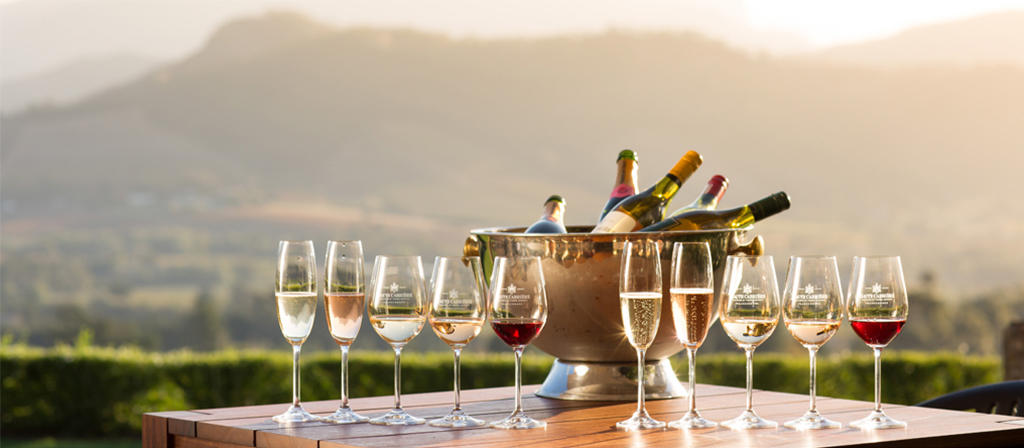 By Abdul Kerimkhanov
The first wine tourist route in the history of Azerbaijan may appear, head of the tourism product development department of the Azerbaijan Tourism Bureau Ilkin Javadov said.
"The wine route will be fully developed by mid-2019", said Javadov, Sputnik Azerbaijan reported.
A new highly specialized tourist route will pass through the wineries of Azerbaijan. As Javadov said, the path will run through Absheron, then - through Ismayilli, Shirvan, Gabala, Sheki and Goygol regions.
Tourism experts intend to pave the route in such a way that within a few days foreigners would be taken from one region to another, giving them the opportunity to visit wineries where the legendary Azerbaijani alcoholic beverages are produced.
In addition, tourists will get the opportunity to personally taste wine drinks.
Then, the Tourism Bureau of Azerbaijan intends to connect it with the famous Georgian wine route, paving the way for tourists from Sheki to Kakheti, Georgian region.
Recently, a meeting of wine-making entrepreneurs with Executive Director of the Tourism Bureau Florian Sengstschmid was held. The parties agreed to begin an advertising campaign for new tourism products, after detailed study of the route.
It is possible that by the end of 2019, foreigners will come to Azerbaijan to not only visit Baku but also taste the wines directly from the cellars of the wineries.
Wine is a wonderful Azerbaijani alcoholic drink, which, according to reputable experts, can compete with products of European winemakers. In the Land of Fire, people learned how to do it centuries ago, as evidenced by various archaeological finds. Since ancient times, Azerbaijan has been growing its own, national varieties of grapes, which are not found anywhere else in the world. The most famous among them are Mattress, Ag Shany, Merendi, and Bayanshir. Today the area of vineyards in the country is more than 65,000 hectares, wine products are produced at 32 plants. The range of wines supplied from Azerbaijan includes ordinary, vintage and collectable red and white varieties. Their distinctive features are a pronounced national style, exquisite aroma and many-sided, velvety taste.
Winemaking is one of the profitable and historical spheres of the agro-industry. About 210 wineries operated in Azerbaijan in the 1980s, while over 151,000 workers and specialists worked in the winemaking system.
On the territory of Azerbaijan, both white and red wines are produced. In particular, most wines are produced at the Khachmaz factory. Hence the best white, red and pink wines are exported to Russia, Ukraine, the Baltic States, Poland, France, Spain, Turkey and China.
Production of wine and wine-making products in Azerbaijan exceeded 1 million decalitres in 2017, of which 375,000 decalitres were exported. Thus, wine products from the country were mainly sent to Russia (338,000 decals) and China (27,000 decals). Wine exports increased by more than 80 percent over five months of 2018 compared to the first five months of 2017.
---
Abdul Kerimkhanov is AzerNews' staff journalist, follow him on Twitter: @AbdulKerim94
Follow us on Twitter @AzerNewsAz