20 August 2018 18:09 (UTC+04:00)
4 600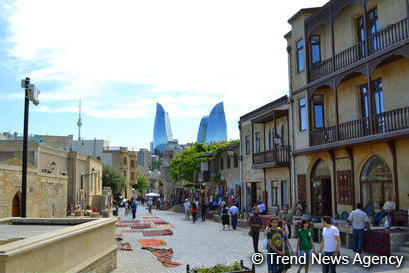 By Naila Huseynli
The tourism potential of Azerbaijan will be presented at thematic exhibitions in Asia.
Head of the Azerbaijan Tourism Association (AzTA) Nahid Bagirov said that currently, the Association together with the State Tourism Agency is preparing to participate in two exhibitions in Pakistan and Singapore.
"In early October (October 2-4) we will take part together in the tourism exhibition in Pakistan (Pakistan Travel Mart). Then in the middle of the month (October 17-19) we will participate in the exhibition in Singapore (ITB Asia). I think that participation in these exhibitions will significantly increase attention to Azerbaijan in the Asian countries," mentioned Bagirov.
He added that at present, a lot of work is carried out to promote the tourism potential of Azerbaijan. "Our offices are active in various countries. Also, the Azerbaijan's State Tourism Agency was very active in this work, which together with us, and individually conducts great work to popularize Azerbaijan as a tourist destination," said Bagirov.
It is noteworthy to underline that in January-June 2018, 1.325 million foreigners and stateless persons from 189 countries visited Azerbaijan, which is 10.2 percent higher than the same period of 2017.
State Statistics Committee reports that 30.5 percent of the arrivals were made by Russian citizens, 21.1 percent by Georgia, 11.1 percent by Iran, 10.8 percent by Turkey, 3.6 percent by the UAE, 2.1 percent by Iraq, two percent by Ukraine, 18.7 percent by citizens of other countries, 0.1 percent by stateless persons.
Related News