Lahij, favorite destination of tourists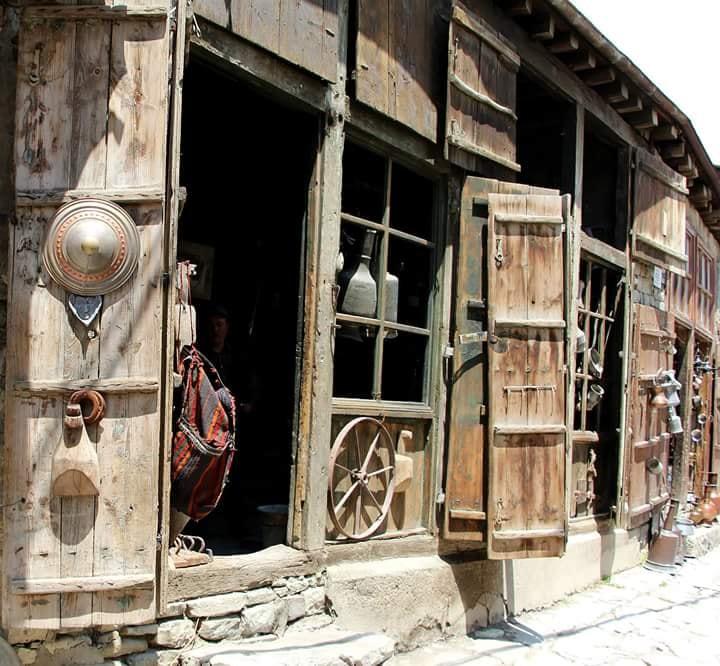 By Naila Huseynli
Lahij, a village 190 km away from Baku, is one of the most beautiful mountain village visited by foreign and local tourists.
This village is located on the southern slope of the Greater Caucasus, 1,505 m above sea level. It's located in Ismailli region of Azerbaijan, and you can only access it from the road which connects Shamakhi to Ismailli. Turn off at the big signpost, which gives clues to the support and travel up the 19km dirt road which winds up the Girdimanchai river gorge. In a winter time ice and snow cut off Lahij for weeks.
The mountain village reminds a small medieval city with mosaic streets and streets with white river stones, with improved sewerage and water supply. Here you can see two or three storeyed houses, and public baths.
The name of Lahij came from the legend. Many years ago there was a place people called La. One day there was a very big earthquake and La was flattened. It became nothing, and so was called La-hec. Hec means "nothing" in Azerbaijani. From time to time people came to live in the settlement again, and so it could no longer be called "nothing". The village developed its own building techniques due to frequent earthquakes. Houses have layers of wood built into the walls to act as shock absorbers.
Isolation has made Lahij very typical Azerbaijani village. Tat, a dialect of Old Persian, remains to this day the primary language in the village. They have no alphabet for the language, it is only spoken language. In the school, lessons are given in Azerbaijani, with English and Russian being taught as additional languages. But in the homes and playground Tat is the casual language.
You can spend a few interesting hours in Lahij. Walk along the cobblestone streets, visit the History Museum and the Mosque, browse the shops, have a look the copper workshop or try to visit the carpets cooperative. You can meet there unique hand-made items from copper, adorned with carving in the form of national ornaments, knitted and weaved goods, wood and leather ware, souvenir knives and many other.
Tourists come in summer and rent a house for long periods. For this they pay approximately 40 to 60 manats ($24-$35) per day, depending on the house. You can also stay with a local family in a traditional house, eating local food with them for about 20 manats ($12) per night.
As soon as Lahij received the status of the cultural object, its population started to grow. The village did not lose its colorful historical look. Wandering streets, one might hear rumble of ancient workshops coming from somewhere.
Nowadays, more than 90 historical monuments are protected by the Historical and Cultural Reserve of Lahij. There are five mosques, three baths, more than 60 houses, one bridge, tombstones, one water mill, several craft workshops and sources.

--
Follow us on Twitter @AzerNewsAz