Azerbaijan applies to host 2015 Water Polo Champions League final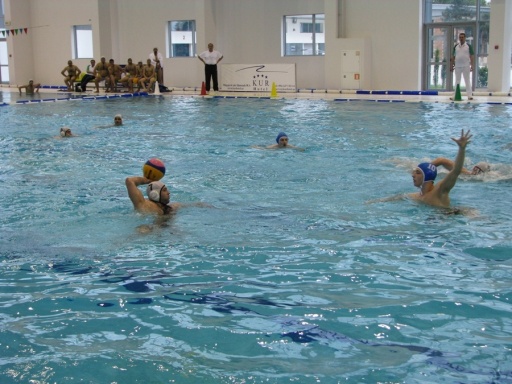 By Nigar Orujova
Azerbaijan's Water Sports Federation has applied to host the final game of the 2015 Water Polo Champions League, Federation head Khanlar Fatiyev said on July 1.
The Champions League matches are held with the participation of teams from up to 18 countries.
According to Fatiyev, the decision to submit a bid was made during a meeting with European Swimming Federation (LEN) President Paolo Barelli during his visit to Baku.
An agreement on organizing water sport tournaments in the country was reached during the meetings with the LEN head held in the Federation and Azerbaijan's Youth and Sports Ministry, Fatiyev said.
The issue of holding the European water sports championshipsin 2016-2018 in Azerbaijan was also discussed.
As part of the visit, the two federations agreed to conduct training sessions on the management and training of coaches, as well as mulled assistance in the conduct of major international events.
In May the country's fourth-biggest city, Mingachevir, hosted Azerbaijan's first major international water polo tournament, which was participated in by the national teams from Azerbaijan, Georgia, Russia and Belarus.
The groundbreaking ceremony of Water Sports Palace was held in Baku in April.
The palace, which is to accomodate over 6,000 spectators, will contain three swimming pools, a fitness room, a restaurant, a conference room, service and support facilities that meet the requirements of the International Swimming Federation.