Teymur Rajabov: What kind of "blockade" are we talking about while Aghdam-Khankendi road is functioning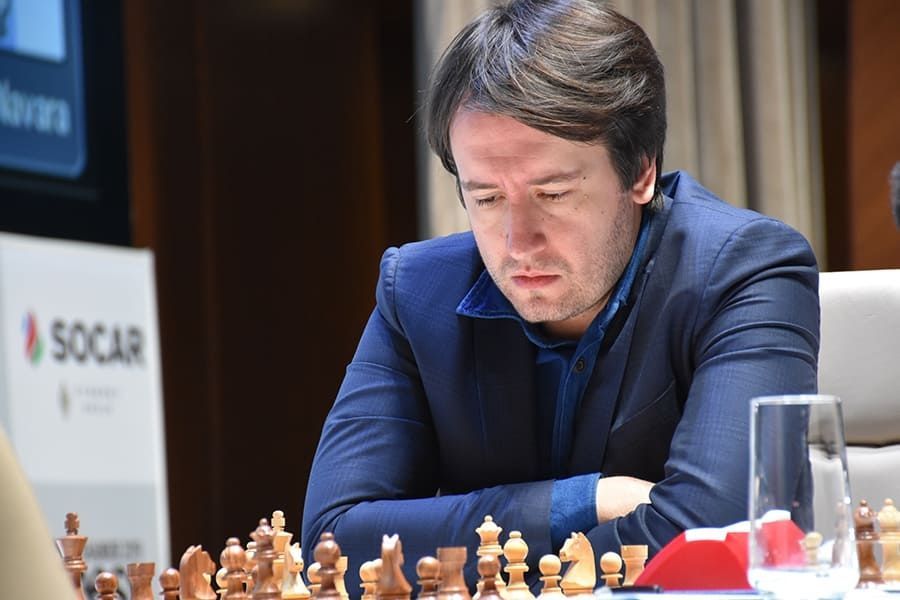 Azerbaijani Grandmaster Teymur Rajabov responded to Armenian chess player Levon Aronyan, who criticized the policies of Azerbaijan on his Facebook account, with very serious facts on social networks, Azernews reports.
The post reads: "Chess is a world of strategy and intelligence, where every move requires deep thought and careful analysis. There is no room for manipulation and lies in this game. It teaches us honesty and justice. Grandmasters, as holders of high chess titles, have absorbed the spirit of this exciting game and are obliged to maintain honesty not only on the board but also in their statements. But, alas, this is not the case with the Armenian chess player, three-time Olympic champion Levon Aronyan.
I remember that during the 44-day Second Garabagh War, Aronyan said and wrote that he was "ready to take up arms and go to war." To fight, of course, against Azerbaijan.
But having a mathematical mind, did Aronyan think that with his statement he actually supported Armenia's territorial claims to Azerbaijan, inspired the separatists in Khankendi and thereby made his "mite" to an even greater escalation of the situation in the region?
Chess unites people from all corners of the earth, regardless of their cultural, religious or political differences. This game has become a symbol of peace and diplomacy, where even during the Cold War, chess players were mediators and symbols of peace.
For centuries, Armenians and Azerbaijanis lived side by side, in good neighborliness, worked together, rejoiced and grieved. However, in the 90s, Armenian chauvinism, separatism and ideas of "racial, national and other superiority" captured the minds of our neighbors, as well as Garabagh Armenians, citizens of Azerbaijan.
And after the 44-day Second Garabagh War, when the Azerbaijan Armed Forces liberated seven districts that had been under Armenian occupation for approximately 30 years, forced Armenia to capitulate and admit total defeat - Levon Aronyan was silent.
He was silent when Azerbaijani soldiers showed villages, district centers, towns and cities levelled to the ground - where all the houses and buildings turned into a pile of ruins. Aronyan did not say anything about Hiroshima of the Caucasus - Agdam, a city that was wiped off the face of the earth by the Armenian invaders; about mosques and houses of worship destroyed or turned into stables; about tens of thousands of Azerbaijanis who were brutally tortured and killed; about the incalculable suffering caused by Armenia, the Armenian occupiers and separatist gangs to Azerbaijan.
No, he was stubbornly silent.
Now he has spoken.
On his Facebook profile, he burst out with accusations against Azerbaijan, repeating every single word uttered by Armenian propaganda and disinformation. He claims that the Garabagh Armenians "are under blockade, they have no food or medicine."
What kind of "blockade" are we talking about when the Agdam-Khankendi road is functioning, the checkpoint is working, and cargo moving in both directions? It was through the efforts of Azerbaijan that both roads, Agdam-Khankendi and Lachin-Khankendi, began to operate. Garabagh is an internationally recognized land of Azerbaijan, which is recognized by both the world community and, more recently, Armenia. And the Armenians living there must integrate into Azerbaijan. And accept the food offered by the Azerbaijani state, and not close the Agdam-Khankendi road.
"Let's wake people up. We cannot, through our silence, allow something to happen that humanity will be ashamed of for centuries. We owe it to our descendants to talk about what is happening and try to reach those who can change this shameful situation," writes Levon Aronyan.
I completely agree, Aronyan - let's not remain silent, let's talk about the real genocide committed by Armenia against the Azerbaijani people in Khojaly. About the murders of innocent and unarmed people, old people shot and babies impaled on bayonets, pregnant women burned alive, children beaten to death, cities and villages destroyed, where no stone was left unturned. About the minefields that we still have to clear for many years.
Let's be honest. A grandmaster's integrity is not just an ethical standard, but a key to respect and trust from the chess community and society at large. Each false statement undermines the credibility of a chess player and damages the reputation of the entire chess world.
And don't forget that grandmasters are responsible for their words and actions and must adhere to high standards of integrity".

Teymur Radjabov
Member of the Azerbaijani national team
International Grandmaster
---
Follow us on Twitter @AzerNewsAz